Working in partnership with Bridgewater
At Bridgewater School we are fortunate to enjoy a busy and varied calendar of activities. As such, we have a variety of regular sponsorship opportunities for sports and events, which not only provide corporate sponsors with an opportunity to promote their business to the Bridgewater community and be recognised as a champion of educational opportunity, but also raise awareness of our partnership and help to provide students with valuable new kits and equipment.
Opportunities include:
Sponsorship of Prep and Senior School sports teams including football, netball, basketball, cricket and athletics
Sponsorship of drama productions
Sponsorship of seasonal events such as Summer and Christmas Fairs
Sponsorship of fundraising events
Buildings and facilities sponsorship
Events
In 2022 we held our first Bridgewater Ball in support of the Bridgewater School Development Fund. The glittering black tie event, which was held at The Lowry in Salford Quays, celebrated over 70 years of excellence in education and the start of a new programme of development and improvement for the school.
A range of corporate sponsorship packages were made available to support the occasion with benefits structured to suit sponsors' needs. This not only provided sponsors with the opportunity to promote their business to event attendees and the wider Bridgewater community, but to be recognised as a partner to the school and champion of educational opportunity. We were overwhelmed with the amount of support from local businesses and wish to thank the following for their sponsorship and support:
Hunters Estate Agents
Beever & Struthers
Whittakers Schoolwear
Machin's Event Hire
Mint People
GreenThumb
Lancashire DAF
Romac Logistics
The school is also grateful to our generous prize donors for the evening's auction and raffle which included a piece of local art history, rare memorabilia, a luxury Fortnum & Mason hamper and the ultimate VIP football experience at the Theatre of Dreams.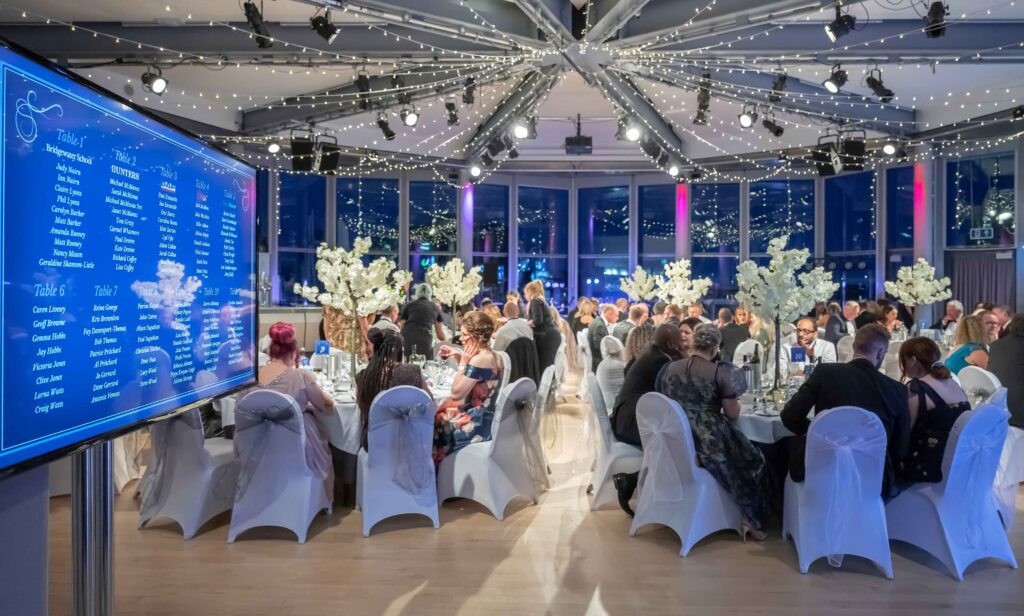 Future events are currently in planning. If you would like to receive information on sponsorship packages as they become available, please contact Caroline Saunders via email at saundersc@bwslive.co.uk. We can also work with partners to tailor bespoke sponsorship packages to align with your business objectives and have a number of accomplished individuals competing internationally who would also benefit from corporate donations.
If you would like to provide sponsorship or wish to support the school in another way, please contact Caroline as above.