A shared vision…
In 1950, a group of parents wanted to find an alternative to schools in the area, believing that every child deserved access to the best education possible. Out of this shared vision, Bridgewater School was born.
A charitable foundation, the school took great care to ensure that all received income was spent wholly on maintaining the school and the education of its pupils. An ethos still in place today.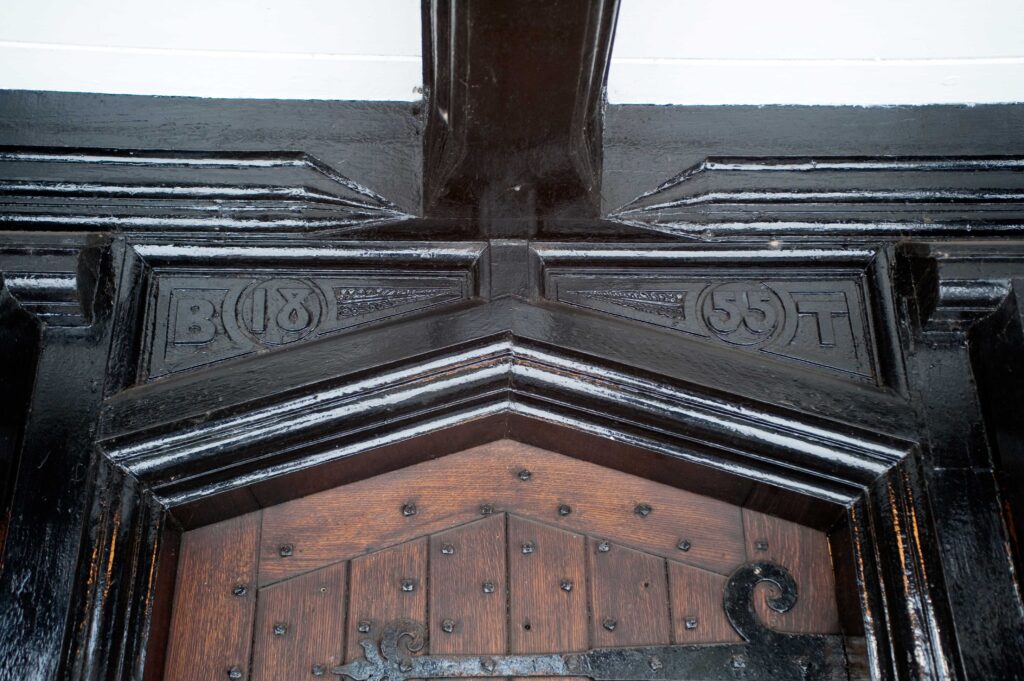 Foundations for success
Since opening our doors to just 55 pupils over seventy years ago, our story has been one of great success and it is the school's original and unchanging standards of endeavour, personal discipline and excellence which have enabled the school to flourish in such an outstanding way.
To this day, the family ethos which was at the heart of the school's foundation remains the same and Bridgewater School now provides independent education to boys and girls across the whole schooling age range in an inspirational setting that is inclusive, stimulating and totally focused on achieving every pupil's individual goals.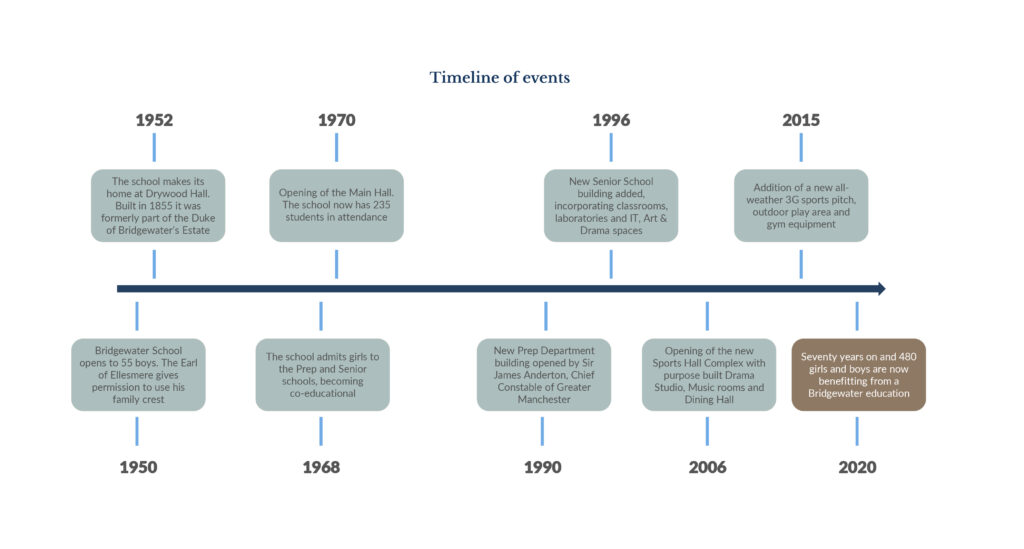 Through the years
1950 – Bridgewater School opens to 55 boys. The Earl of Ellesmere grants permission for the school to use the name 'Bridgewater' and part of his family crest for the logo
1952 – The school makes its home at Drywood Hall, formerly part of the Duke of Bridgewater's Estate. The half-timber style manor house, once home to Jesse Wallwork (Chairman of Bridgewater Estates), was built in 1855 and sits amid four acres of woodland. (See Wallwork History for more information.)
1968 – The first girls are admitted to the Prep and Senior schools, transforming Bridgewater into the co-educational independent school that we know today
1970 – In addition to the new Science Blocks added during the 1950s and 60s, the Main Hall is now opened and student numbers increase further still to 235
1990 – Opening of the new Prep Building by Sir James Anderton, Chief Constable of Greater Manchester
1996 – New Senior School Building added, providing laboratories and dedicated Art, Drama and IT spaces
2006 – Grand Opening of the new Sports Hall Complex, with purpose built Drama Studio, Music Rooms and Dining Hall
2015 – Addition of a new all-weather 3G sports pitch, outdoor play area and gym equipment
2020 – Seventy years on and 480 pupils are now benefitting from a Bridgewater education
View our Development Programme
A first-hand account from a founding Bridgewater pupil
Gallery