Early Club – 7.30am to 8.30am
If parents require an early start to their day, our Early Club provides fully flexible care just when you need it.
To ensure that our little ones feel at home, EYFS children are based in our Early Years Foundation Stage building, whilst children in Prep I and II have the opportunity to socialise and prepare for the day ahead in our Prep Hall. There is no need to pre-book and parents can leave safe in the knowledge that their youngest are in the care of experienced staff who will escort them to class together with any messages, ready to start the day.
A small fee applies dependent on time of arrival: £6.00 for children attending from 7.30am, £2.50 payable for arrivals after 8am.
Benefits:
Supervised care for children in EYFS and Preps I & II
Available from as early as 7.30am
Fully flexible, no need to pre-book
Nominal fees required.
If arriving early, Prep pupils in years III and above also have supervised use of the Prep Hall, which provides a safe and secure space to meet before registration begins. There is no charge for this facility.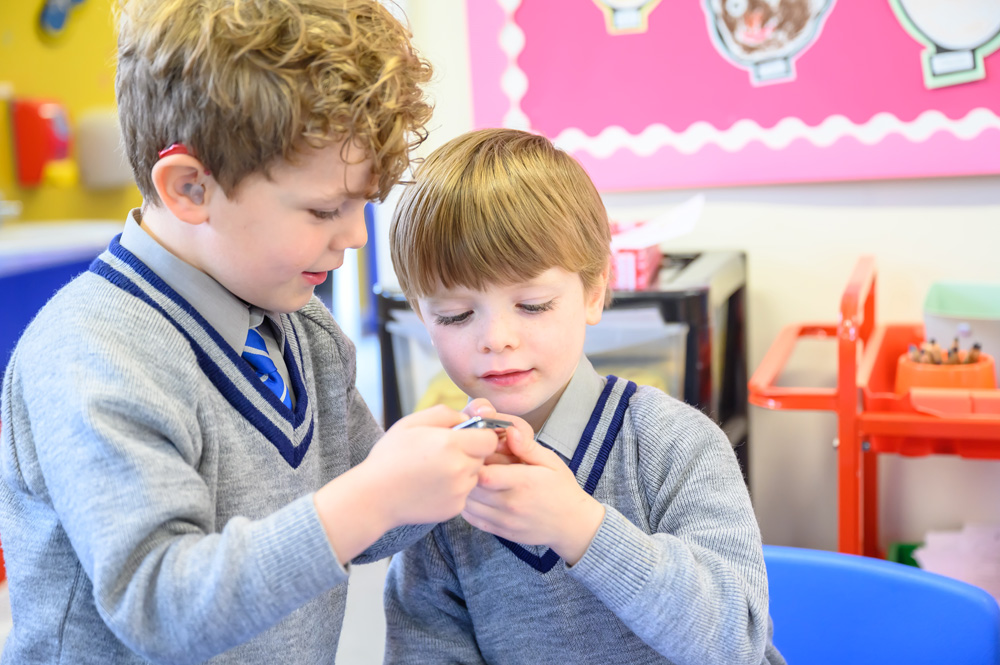 Late Club – until 6pm
If unable to be collected straight from school, Bridgewater provides all Prep children with an after-school facility in the large Dining Hall, where they are looked after by trained staff until 6pm.
Pupils have the opportunity to interact with different classes while engaging in an array of age-related activities such as: home corner, collage table, puzzles, building materials and an audio / visual suite. There is also a quiet area for junior children to complete homework, should they wish to do so.
Charges are based on pick-up times: £5 for use of Late Club up to 5pm, or £8 if collected up to 6pm. Costs include the provision of a nutritionally balanced snack.
Benefits:
After-school care for Prep children
Open until 6pm, no booking required
Range of activities suitable for all age groups.
Homework Club – 4pm to 6pm
We operate an after-school Homework Club for Senior School students, Year 7 upwards, every weekday during term time.
The provision gives pupils the opportunity to access an IT facility in a nominated and supported environment.
Rates are based on length of time required for the facility: £3 for up to one hour and £6 for up to two hours.
Benefits:
Supported environment
Available for 1 or 2 hours
No need to pre-book.