Ever since the school's inception in 1950, our family ethos has ensured that each young person is treated very much as an individual.
Although the scale and academic stature of the school have grown alongside our new buildings and facilities, we are still small enough to know each young person by name and develop a true understanding of their specific needs and abilities.
Where individuality meets continuity.
Our ability to offer co-educational independent day school provision across the entire schooling age range makes us the perfect choice for families who value continuity and individualised attention. We support children from their very first steps in our outstanding Early Years nursery section, throughout their learning journey up to university entrance after their studies in Sixth Form.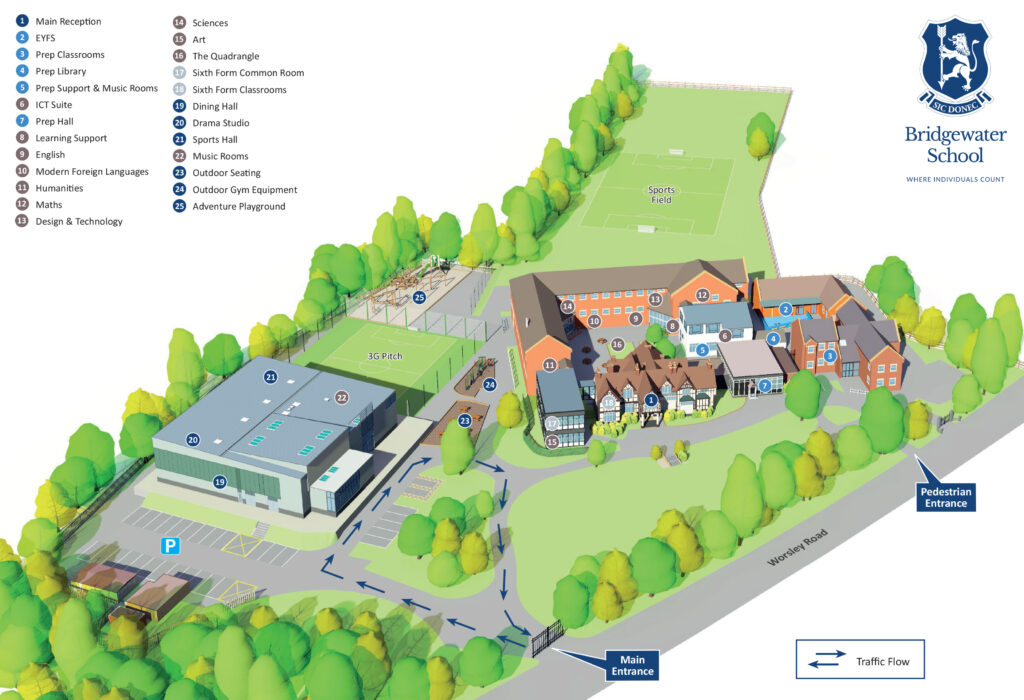 A mutually rewarding partnership.
We see any child's education as a strong, dynamic and mutually rewarding partnership between school and home. It is a partnership which has reaped spectacularly pleasing rewards for pupils and parents over successive generations.
Our 'open-door' policy encourages openness and transparency with supportive, approachable staff who are always here to help. This, in turn, ensures parents feel fully informed and involved in their child's learning, reflecting the importance we place on the relationship between family and school.
A refreshingly responsible approach.
As part of our outwardly focused approach to education, we also encourage students to reach out into the wider community they will soon experience as adults. Our unique approach engenders high standards of behaviour and self-discipline as well as building a mature awareness of their personal and social responsibilities. Producing articulate, fully rounded individuals who are fully prepared to meet the exciting challenges of their future.