Bridgewater community is full of love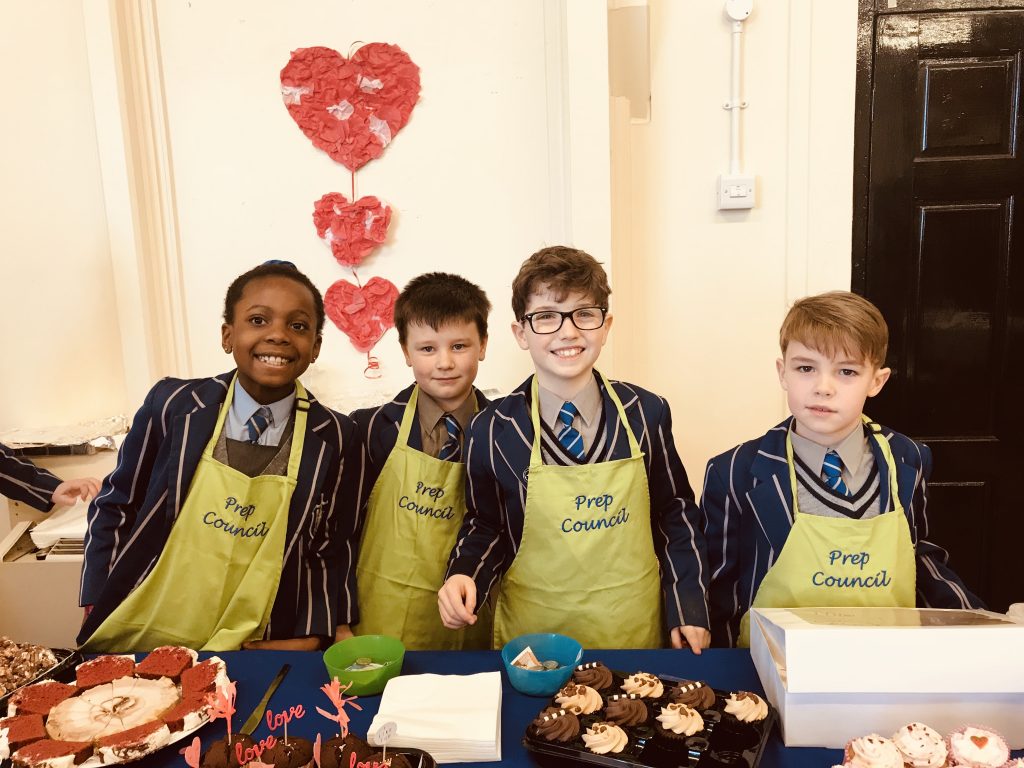 On Thursday 14th February, Prep children enjoyed the generous support of the Bridgewater community at their Valentine's Day Cake Sale. Organised by the Prep Council to raise valuable funds for the final phase of our amazing adventure playground, the Hall was filled with parents and friends savouring fabulous cakes of all flavours and fillings.
Huge thanks to our incredible parent helpers and all the friends and relatives who brought in some truly beautiful and delicious cakes (and everyone else who helped eat them). Together we raised £800 for the Early Years Adventure Playground Fund.
Not to be out done, the Sixth Form expedition team spread some love of their own with their 'Sweets for My Sweet' fundraising initiative. The Year 12 cupids delivered Love Hearts to delighted recipients across the Senior School, before serving up strawberries dipped into a chocolate fountain.
Pupils and parents were tempted to spoil that special someone with an artisan 'pamper hamper' created by  Aaliyah Sharplin and lovingly filled with luxurious beauty and bathroom treats. Congratulations to raffle winner Jack Delaney (and his lucky Valentine).
Thank you once again to our wonderful Bridgewater family. Love really is all around.