School football teams kitted out with new sponsorship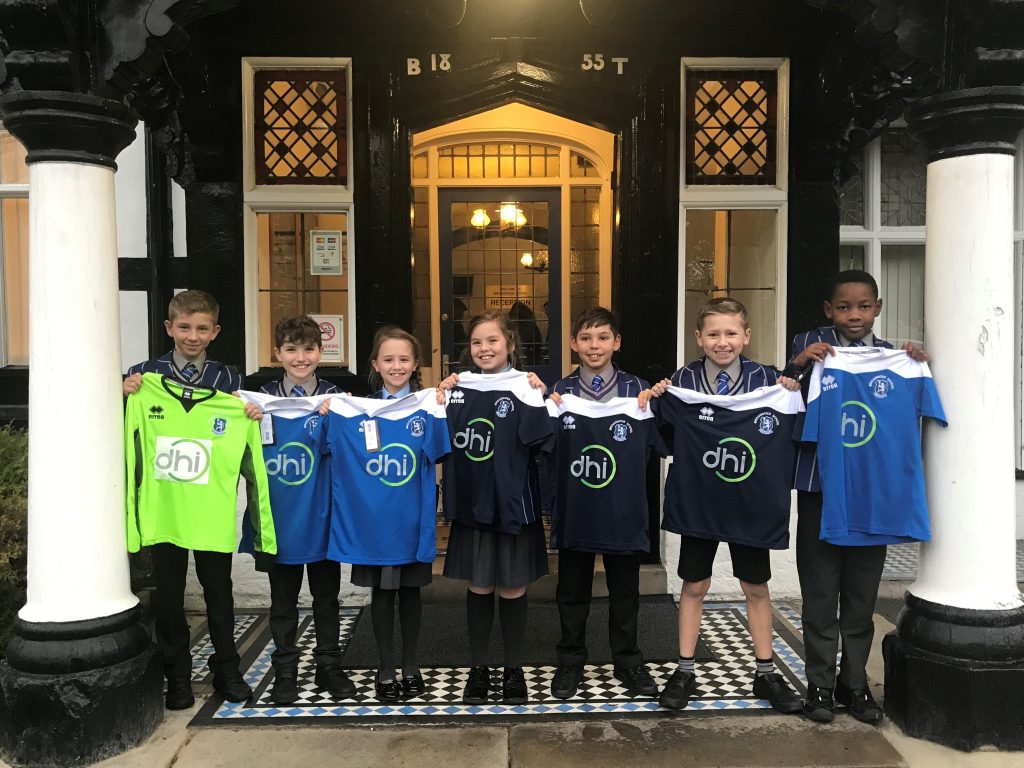 Christmas has come early to our Senior Girls and Prep School football teams in the form of some new kits, thanks to sponsorship from local company DHI.
The teams have some challenging fixtures to look forward to in the new year, with the girls team competing in the English Schools Football Association (ESFA) U12 tournament in January, followed in quick succession by the Association of Independent Junior Schools (AJIS) U11 and U10 Football Festivals for Prep soon after, before the Independent Schools Association (ISA) U9 competition in March.
Sport continues to be an incredibly important part of the school experience here at Bridgewater and the children consistently approach each and every game with an excellent attitude and wonderful team spirit. They were therefore delighted to be presented with the new kits, which only added to their boundless enthusiasm!