Student inspired by Super League Grand Final 2019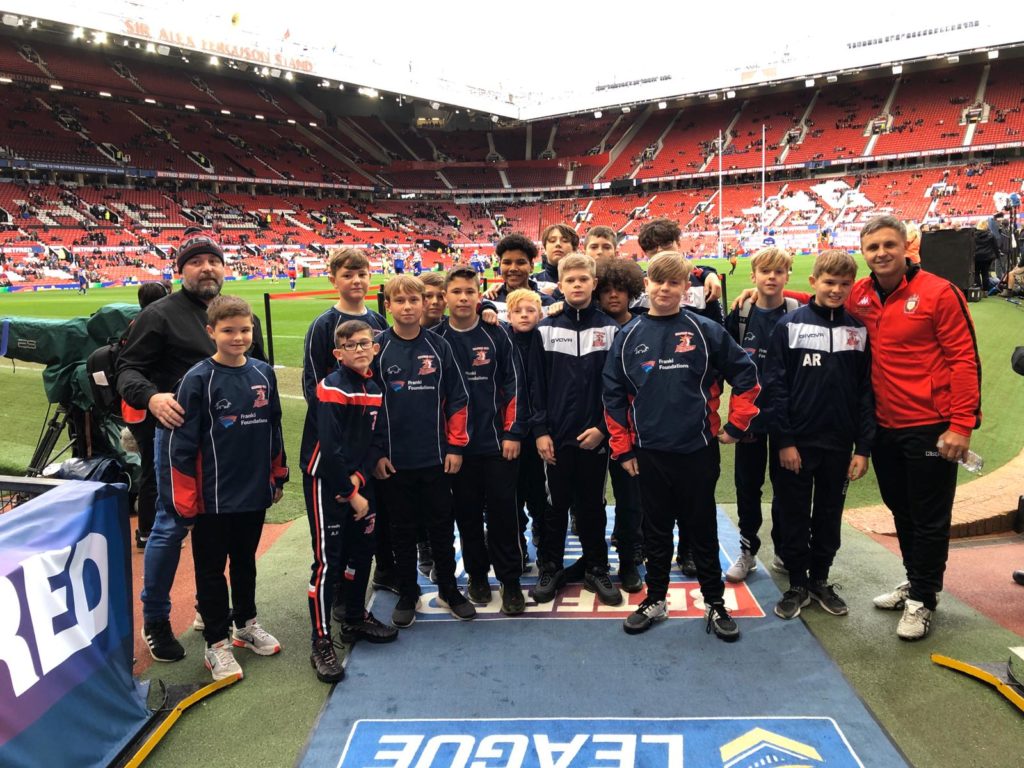 Last weekend beaming Bridgewater student, Kieran Flynn, had the honour of participating in the 2019 Super League Grand Final at Old Trafford, having been selected as a ball boy for the sport's showpiece event.
The biggest night of the Super League calendar, the final was contested between Salford Red Devils and St. Helens following this year's new play-off system and was always going to be a challenge for the Salford team, whose first Grand Final appearance proved to be a step too far against the more experienced side.
Kieran, himself an avid rugby player for Salford City Roosters, was incredibly proud to have been given the opportunity to participate in the occasion and was fully committed to his role in front of an audience of 13,000 travelling Salford Reds fans and millions of Sky TV viewers.
Individually inspired by the experience, the Year 8 student went on to be awarded 'Top Tackler' in his own match the following day. A marvellous achievement.