Un voyage marquant for Year 8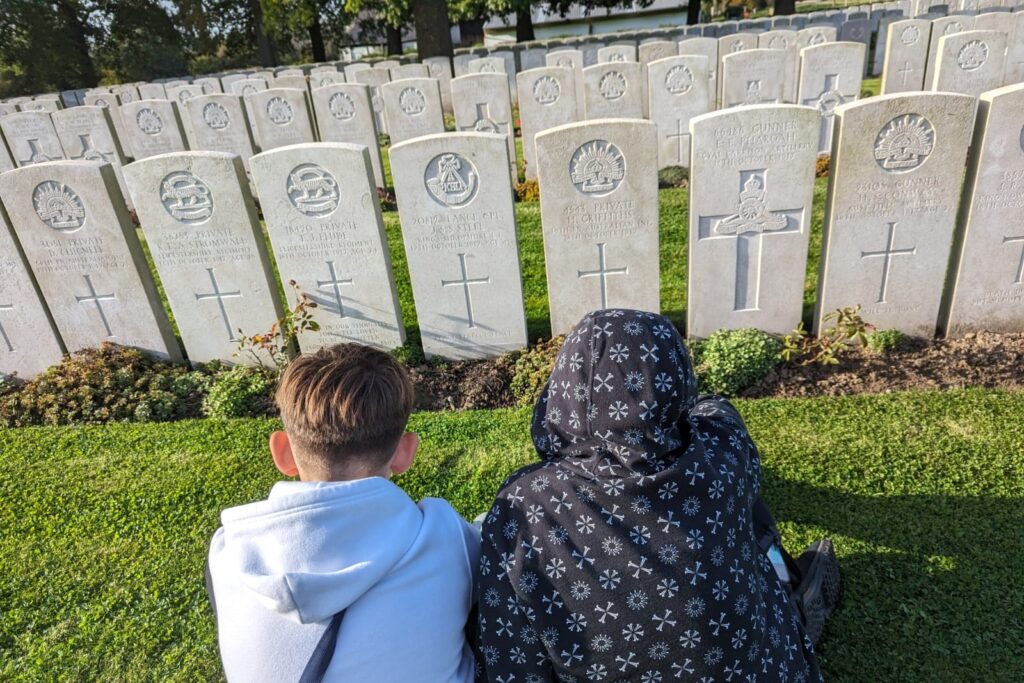 In the early hours of October 16th 2023, the Year 8 students gathered with excitement for a memorable French trip that would combine fun and learning in equal measure.
The first destination in France was Nausicaa in Boulogne Sur Mer, known as the largest aquarium in Europe. Here, the students explored the mysteries of the five oceans and the profound impact humanity has had on these magnificent bodies of water. They had the opportunity to get up close and personal with aquatic life, stroking fish and observing penguins and seals.
Leaving the aquarium behind, the students visited a French hypermarket offering a wide array of treats and gifts. Laden with bags filled with souvenirs, the group finally arrived at the Chateau which was to be their home for the next two nights. The students wasted no time in settling into their rooms, before embarking on a crepe-making lesson, a delectable introduction to French cuisine. After a full day, the students retired to their rooms to rest, ready for the activities that awaited them in the morning.
The following day the students began with a French breakfast of Pain au Chocolat, before setting off for Essex Farm. This World War I Commonwealth War Graves Commission burial ground near Ypres, Belgium, serves as a solemn reminder of the sacrifices made in the Great War. With the upmost respect and impeccable behaviour, the students paid their respects, with Braeden eloquently reciting John McCrae's iconic poem, In Flanders Field, to the Year 8 cohort. The group's next stop was Langemark, a German cemetary, where they observed the constrasting styles of remembrance.
The journey continued into Ypres, where the students visited a local chocolate shop, indulging in exquisite Belgian chocolate and haggling to purchase gifts at the best prices possible. Afterward, the group proceeded to Lijssenthoek Military Cemetary, the resting place of 10,755 WWI casualties. Here, the students had the opportunity to reflect upon the tremendous loss of life during the war and delve into the soldiers' accounts in the visitor centre.
Returning to the Chateau for tea, the evening took a lively turn with a silent disco, showcasing the incredible dance moves of Keith and Mrs Mason. As the group transitioned into Wednesday, they embarked on an early visit to a traditional French boulangerie, which had a history dating back 150 years. Here the students rolled up their sleeves, kneaded dough, and learned the art of French baking, all communicated to them in French. Harry stood out, impressing everyone with his proficiency in the French language.
The return journey was marked by a long drive, a delayed ferry, and a touch of rain. By 11pm, the students and staff found themselves back at school, tired but enriched by their unforgettable journey. This remarkable trip was a perfect blend of fun, learning and reflection, allowing the Year 8 students to create lasting memories while appreciating the history and culture of France and Belgium.