2019 GCSE success for Bridgewater students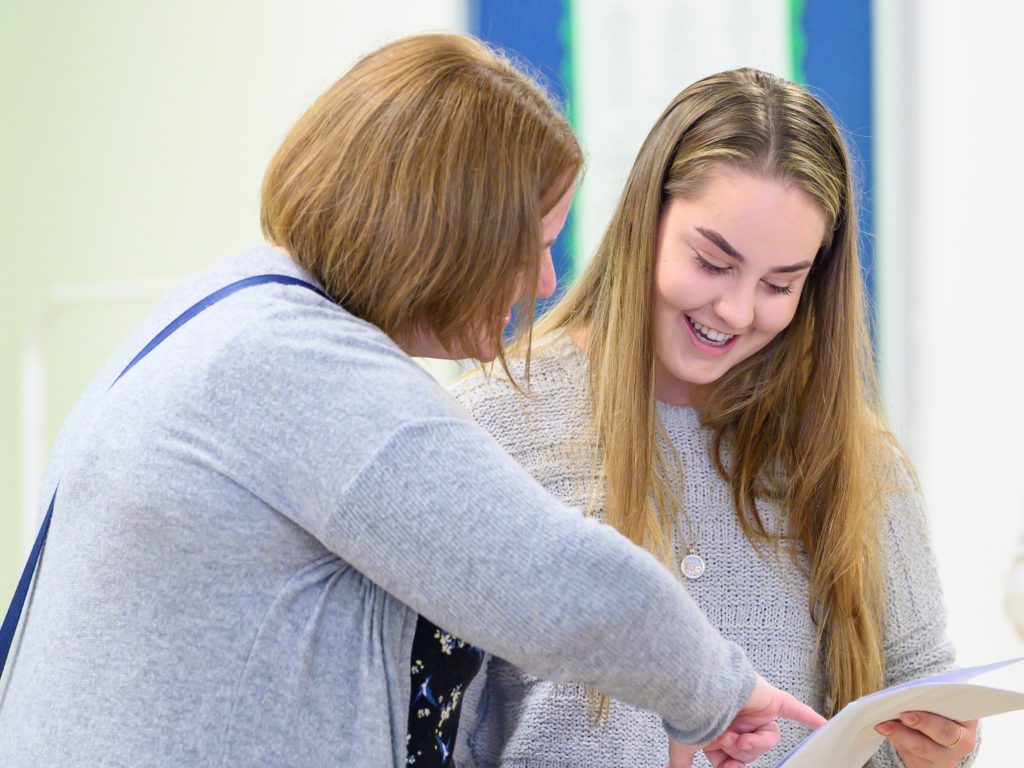 Here at Bridgewater School we are delighted to announce some excellent GCSE results for 2019 with 90% of our students achieving 5 or more good GCSE passes, surpassing their target grades and achieving success across the full ability range.
Also to be celebrated is the significant number of students who achieved grades at 9-7 (or A*-A) and our warmest congratulations go to Anna Redfern, Jasmine Mainprize, Nigel Deng and Molly Banton on their individual results, all of whom celebrate grades of 7 or above in the majority of their subjects.
Statistics continues to go from strength to strength with a group of Year 10 students achieving a 100% higher pass rate at GCSE. A wonderful sign for the future.
As highlighted within national media, the full roll out of reformed GCSEs has been a significant challenge for students across the UK and we are incredibly proud of the way our young people have coped with this, and a number of individuals have overcome considerable personal challenges to achieve their personal best.
These results follow in the wake of the fantastic A-level results achieved by Bridgewater Sixth Form students who celebrated an excellent pass rate of 99% and some wonderful individual success stories.
For anyone wishing to learn more about the benefits of a Bridgewater Sixth Form education, visitors are invited to attend our Sixth Form Open Evening on Tuesday 8th October 2019, 6pm-8pm.