Inspiring individuals at 2019 Prize Giving Awards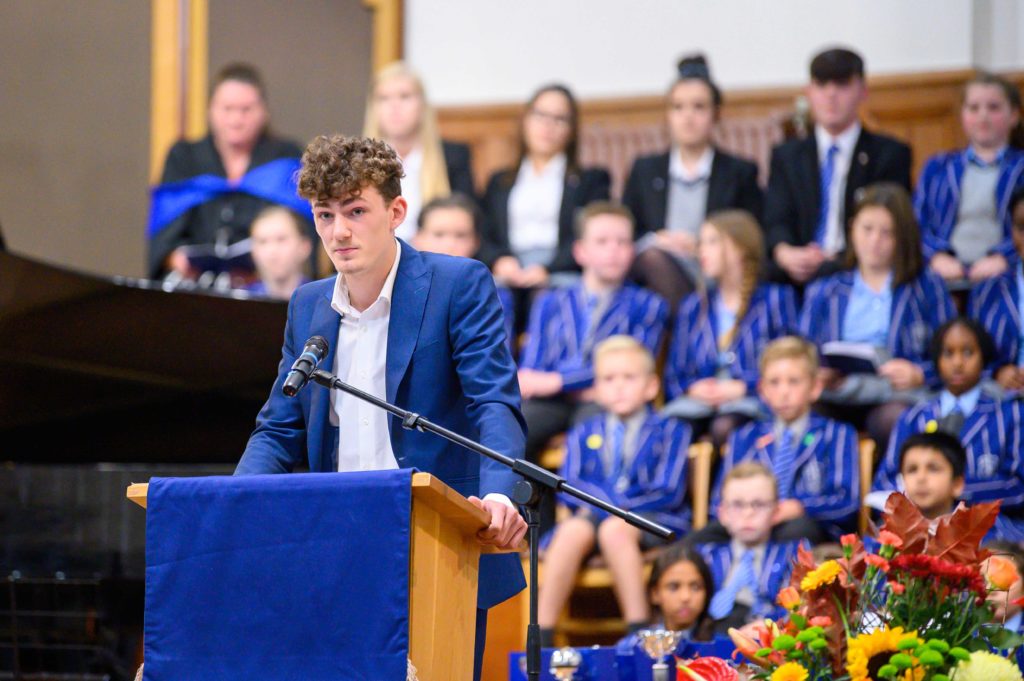 The Bridgewater School annual Prize Giving ceremony is an integral part of our school calendar and an opportunity for our school community to celebrate the personal and collective achievements of students, past and present.
Held at the ever-impressive Victoria Hall in Bolton, this year's event was one of joy and appreciation as students received prizes for: Outstanding Achievement, Progress and Effort across subjects and year groups, together with awards for drama, music, conduct, citizenship, friendship and many others.
Team sporting successes included:
Salford Netball League Winners (Years 7, 8 and 9)
Year 11 Salford Rounders Tournament Winners
AJIS and ISA North Football 7 a-side and 5 a-side Champions
Premier Sports U9 Basketball Tournament Winners
U9 ISA North Tag Rugby Champions
plus individual performances celebrated in Cross Country and ISA Athletics.
However, here at Bridgewater School we believe that the height of success is seeing our pupils grow into true individuals, equipped with the skills needed to meet the exciting challenges of the future. Therefore it was a real pleasure to welcome as this year's guest speaker, former student Archie Hinchliffe.
Archie, who joined Bridgewater in Year 7, recently left Sixth Form to study History at Nottingham Trent University and delivered a moving speech in which he shared his personal challenges and experiences with a captivated audience.
Said Archie "Now that my time at Bridgewater is at an end, one thing I have realised, is that if I had never come to Bridgewater School I would not be the person that stands before you today."
Archie went on to describe a personal journey clouded by fear and despair, giving heartfelt thanks to teachers and staff who helped him through.
"Bridgewater School will always have your back. They will do everything in their power to help you in any way they can. I know going to talk to a teacher about your problems is hard, but all it takes is a little courage, a conversation, and you will find yourself surrounded by people that will move heaven and earth to keep you safe.

He ended "Life does not happen to you, it happens for you so go, make something of it."