Prep Choir take the honours at MAPAS Vocal Festival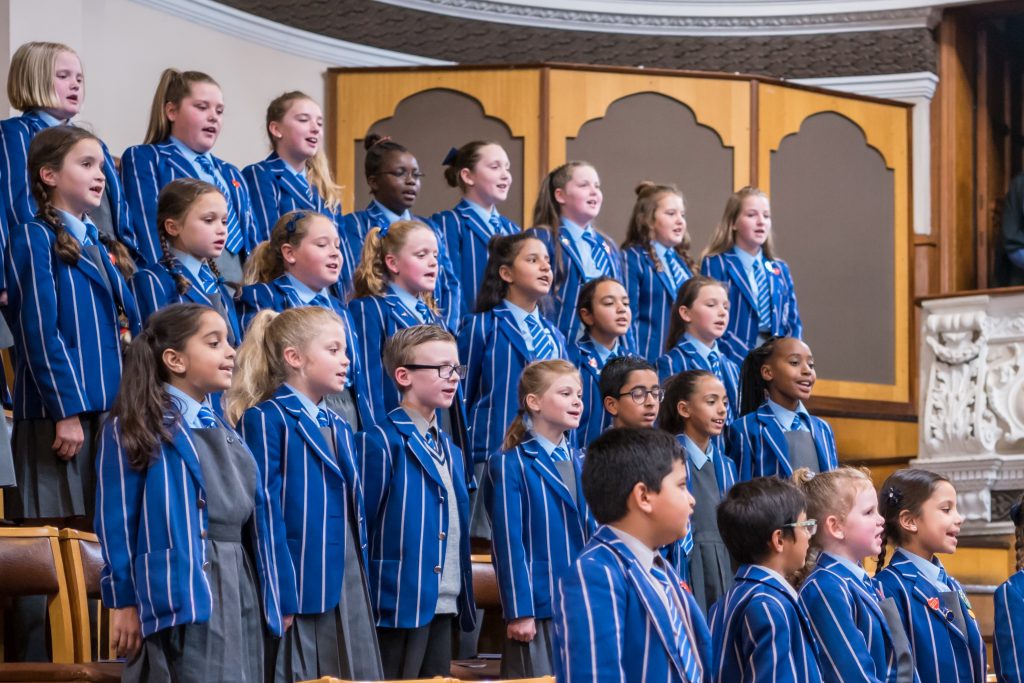 A jubilant Bridgewater Prep Choir came away from this year's MAPAS Choral & Vocal Festival in joyous mood, after winning the Junior Schools category with Honours.
The annual singing event organised by MAPAS (Salford Music & Performing Arts Service), is a celebration of all things vocal and provides and opportunity for choirs, soloists and groups from across the region to showcase their talents before a panel of professional adjudicators.
Following their glorious performance of 'Joshua Fought the Battle of Jericho' and 'Electricity' from Billy Elliot the Musical, the Bridgewater Prep Choir has subsequently been invited to perform at the MAPAS 'Big Sing 2019' event at the Lighthouse Venue in June.
The Prep Choir is open to Bridgewater pupils across Years III to VI and is a wonderful opportunity to participate in a team, boosting confidence and giving children a real sense of belonging.