Pink & Yellow Day unites hearts and minds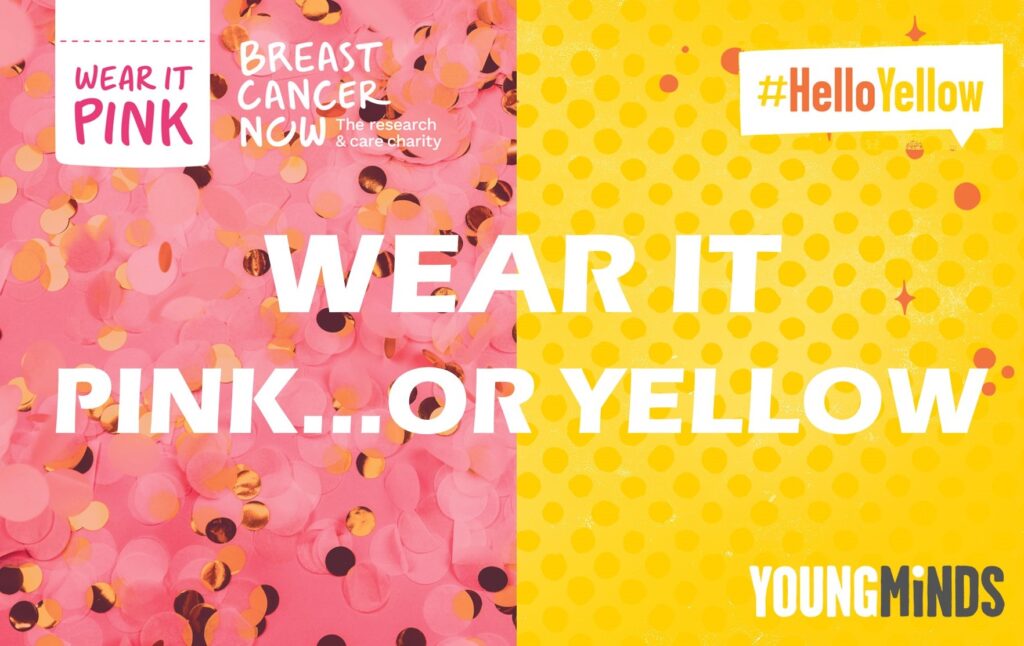 On 22nd October 2020 students across the school came together for a pink and yellow filled day to show their support and raise vital funds for UK charities Breast Cancer Now and YoungMinds.
The two charities, whose 'Wear it Pink' and 'HelloYellow' annual fundraising events are a constant in the school calendar, both play an important part in our lives today and the event enabled all children to participate and show their understanding and support.
Ms Hemmings, Head of PSHCE and Learning Support at Bridgewater School, said "It's incredibly important that our whole school community has an awareness and appreciation for the struggles faced by others, particularly in such challenging times, and World Mental Health Day provides an invaluable opportunity to shine a light on children and young people's mental health."
An incredible £832 was raised on the day, with proceeds split equally between the two organisations.