Bridgewater pupils unveil new adventure playground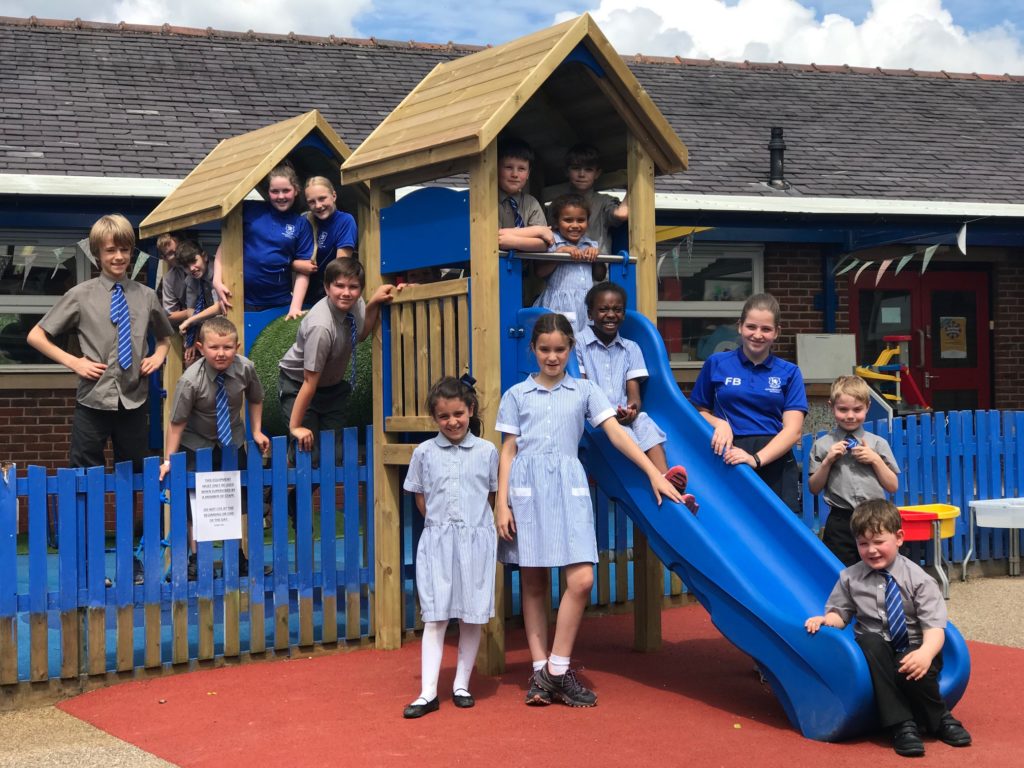 The endeavours of the children on the Prep Council have been rewarded with the installation of some essential new play equipment, which they proudly presented to the surprise and delight of their classmates.
The new equipment comprising of a climbing wall, tunnel, slide and giant sandpit is situated on the Early Years Foundation Stage outdoor space and is designed to improve the physical skills and gross motor development of our youngest children here at Bridgewater.
Said Mrs Patrice Pritchard, Early Years Team Leader:
"The children have been thrilled to use the new equipment and we can already see an improvement in their confidence and physical skills. They are having tremendous fun and it is thanks to our fantastic Prep Council who work so hard to fundraise for our school. They think of amazing ideas like our sponsored 'Wear a Wig Fun Run' which raised an incredible £2,100!"
The Prep Council empowers pupils by providing an opportunity for anyone from Kindergarten to Prep VI to discuss topics raised by fellow classmates and make suggestions to staff and governors.
This latest installation marks the final phase of the school's adventure playground which provides an extensive range of outdoor play facilities for all Bridgewater pupils to enjoy.