Sixth Form chemists contest 2022 Olympiad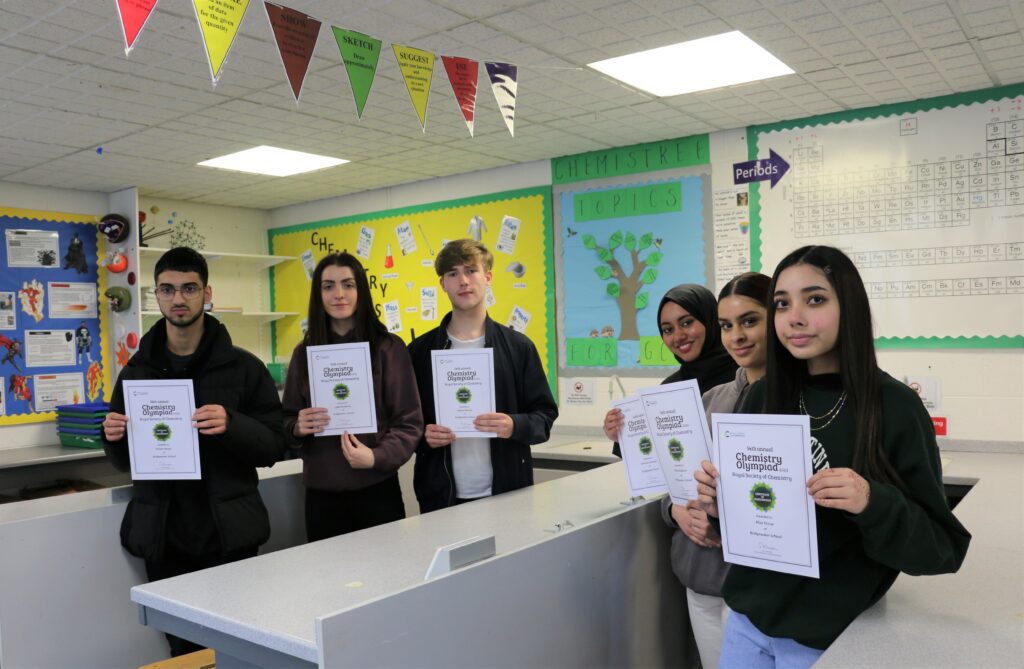 The Royal Society of Chemistry's recent UK Chemistry Olympiad provided a unique opportunity for our A-level students to compete against their peers in the field of chemistry.
An annual event, this year's competition challenged over 8,500 students from 750 schools across the country to develop their critical problem-solving skills, think creatively and test their chemistry knowledge in real-world situations.
Incorporating several topical scientific themes, Round One of the 2022 Olympiad included questions covering biofuel, vaccines and the quantitative chemistry in lateral flow tests.
Congratulations to our Year 13 chemists, who performed marvellously and used this as an opportunity to showcase their incredible scientific knowledge and developing skills.