Demon Headmaster school production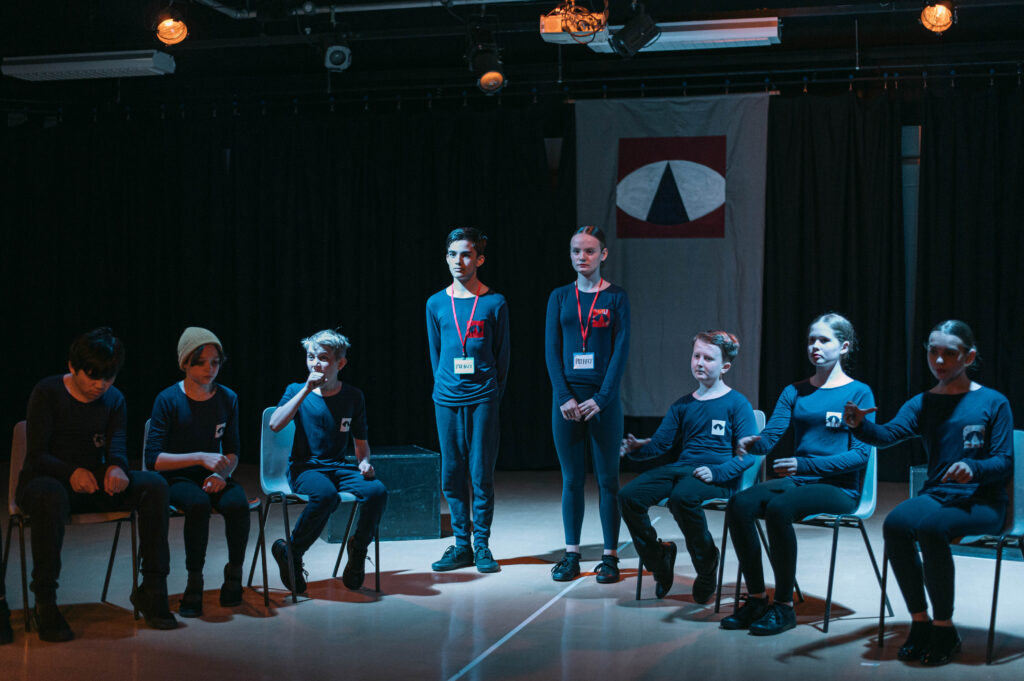 This year's senior school production gave Year 7 students the opportunity to take to the stage for a unique virtual livestream event.
In a wonderfully hypnotic performance, the young cast showcased their dedication and commitment as they brought to life Gillian Cross' thrilling tale of The Demon Headmaster, whose control over his pupils is merely a precursor to his wicked plan for world domination.
Though restrictions prevented a live audience performance, both students and staff rose to the challenge of performing for a visiting film crew, enabling viewers to watch the enthralling production via a livestream broadcast.
Mrs Whitley, Head of Drama, said:
"With the incredible support of parents and staff, the students had worked extraordinarily hard to prepare for the production so we were absolutely delighted to be able to give them the opportunity to perform for a virtual audience. The show must indeed go on and this experience is something everyone involved will remember for years to come."
Cast list (in alphabetical order):
Alice Irving – Ingrid
Allegra Turton – Lloyd
Anna Quinn – Miss Wilberforce and pupil
Anya Barooah – Demon Headteacher
Chloe Heneghan – Rose
Ella Fletcher – Mrs Hunter and pupil
Evie Browne – Simon and pupil
Evie O'Neill – Dawn and pupil
Hari Basu – Jeff
Joe Corcoran – Mr Hunter and pupil
Jon Costillo – Ian and Darryl
Julia Reeves – Eddy and pupil
Lexie Hall – Eddy and pupil
Mia Heneghan – Sarah and pupil
Mia Rudkin – Mandy
Oliver Speakman – Harvey
Thea Birch – Dinah