Working together to Wrap Up Greater Manchester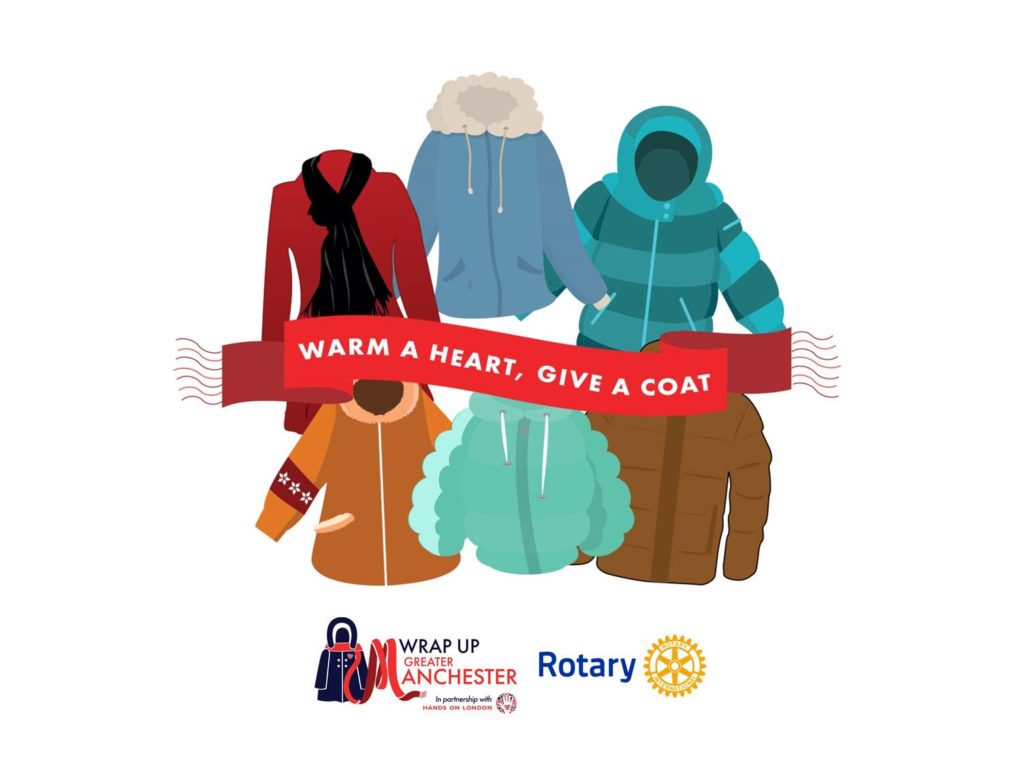 'Warm a heart, give a coat' is the emotive appeal by the Rotary Club for the Wrap Up Greater Manchester campaign and we're asking our Bridgewater parents to join us in doing just that.
From now until 8th November, Drywood Hall will be a collection point for donations of any clean, used coats. All sizes and styles (excluding uniforms) will be very much appreciated and given to charities that support the homeless, refugees, children living in poverty and fleeing domestic violence (to name but a few).
Every donation helps, so please look through your wardrobes for any unwanted items to help keep vulnerable people in our communities warm during the coming months.
All donations will be sorted and delivered by Rotarians to their nominated charity partners for distribution to those in need in Greater Manchester just in time for winter.