40 Days, 40 Ways…to make a difference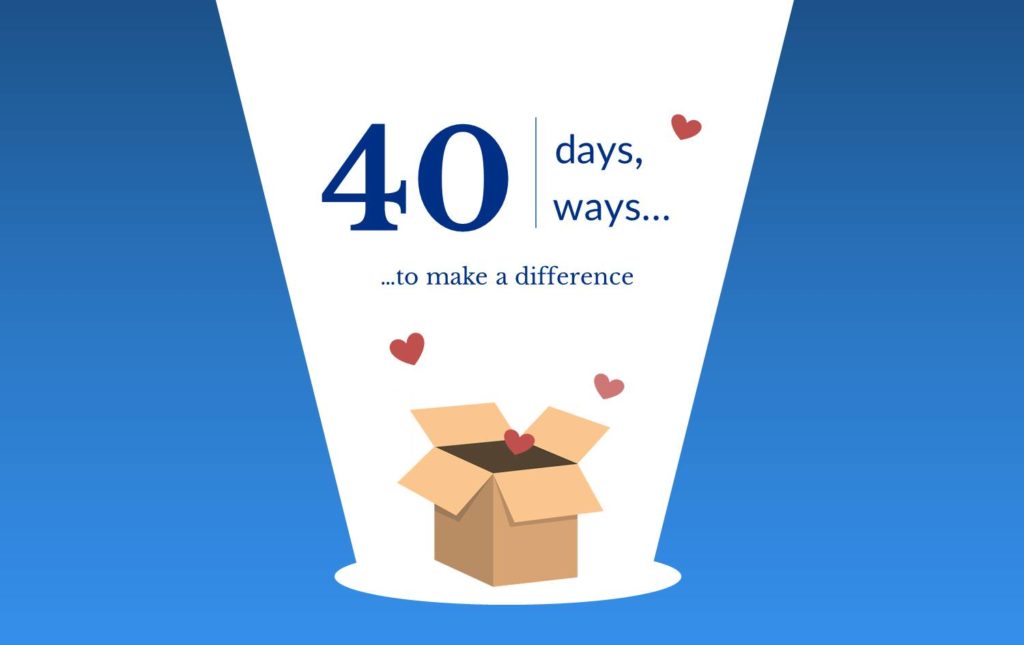 As a school, looking outside ourselves to the wider world in which we live is central to our charitable ethos. This is why, starting on the first day of Lent, Bridgewater staff will begin their '40 Days, 40 Ways' initiative to help individuals in need both at home and abroad.
The 40-day period of giving will help provide relief and support for a number of local, national and international charities including RNIB, Against Breast Cancer, Shelter, Wood Street Mission and Vision Aid Overseas, to name but a few.
If members of our school community would like to join us, there are 40 ways that you too can make a difference.
The school office will be collecting donations from the attached list between 26th February and 2nd April, with items to be distributed to the relevant charities after the Easter break. (Please click here for a downloadable PDF).