Aiming High!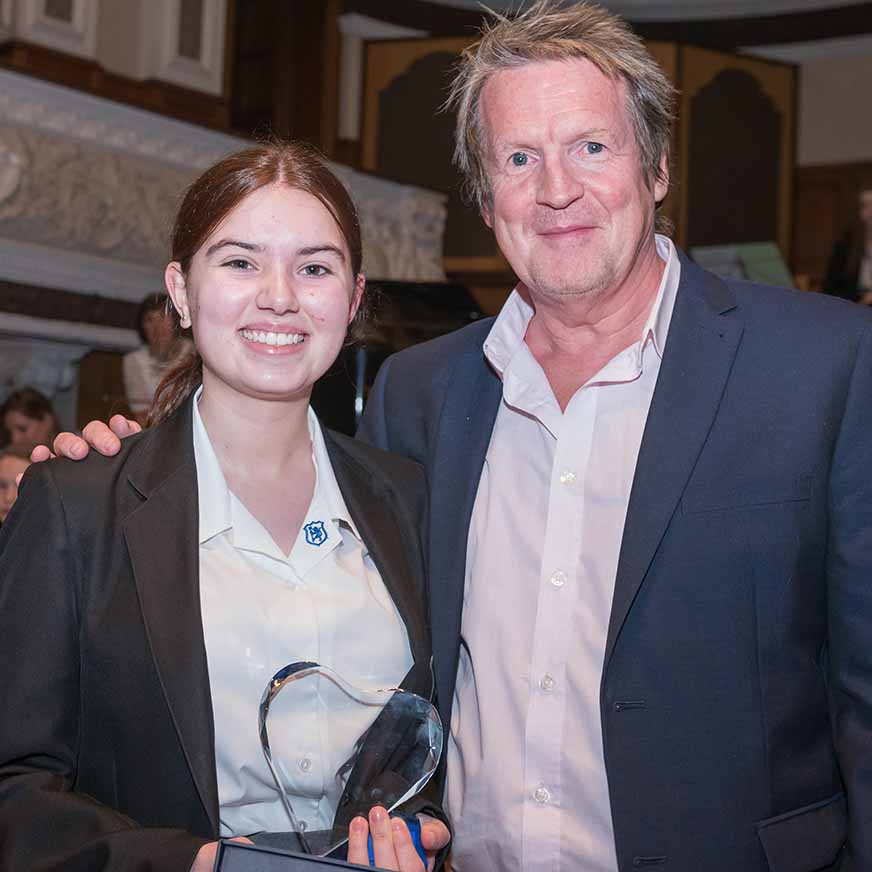 Teachers, parents and pupils joined together at our Annual Prize Giving Ceremony last Thursday to share some of the highlights of 2016/17 and the amazing achievements of pupils and staff alike. Our Deputy Head, Mr Barker gave a truly heartfelt and inspiring speech about his own personal journey to achieving his recent Iron Man status – his memories of the withering comment made about his sporting prowess  by his former teacher struck a cord in many of the audience. It served as a reminder of the power of negative words and the importance of inspiring children to push ahead through adversity – with passion and commitment, we can all aim high and succeed!
The night proved a great opportunity for the musical minded students to showcase their talents and the whole audience was totally enthralled with the truly outstanding solo by Lucia Cochrane of  "I Dreamed a Dream" from Les Miserables.
The real tear-jerker moment of the night was the presentation of the Georgia's Friendship Award by Mr Steve Murray in memory of his daughter Georgia (a former pupil) who sadly passed away at only 19 following open heart surgery. As a result of this devastating event, Steve set up a charity in her name www.georgiaschildren.com which supports charitable work with disadvantaged children locally in Salford but also as far away as Cambodia and Romania. Steve asked for the annual award to be made to someone within the Bridgewater School community who goes that extra mile to make other children welcome feel good about themselves and who offers that extra bit of friendship and support to others – be it a child, staff, or a parent. This inaugural Award went to the very worthy Abbie Greenhalgh in Year 11.