A cut and thrust world!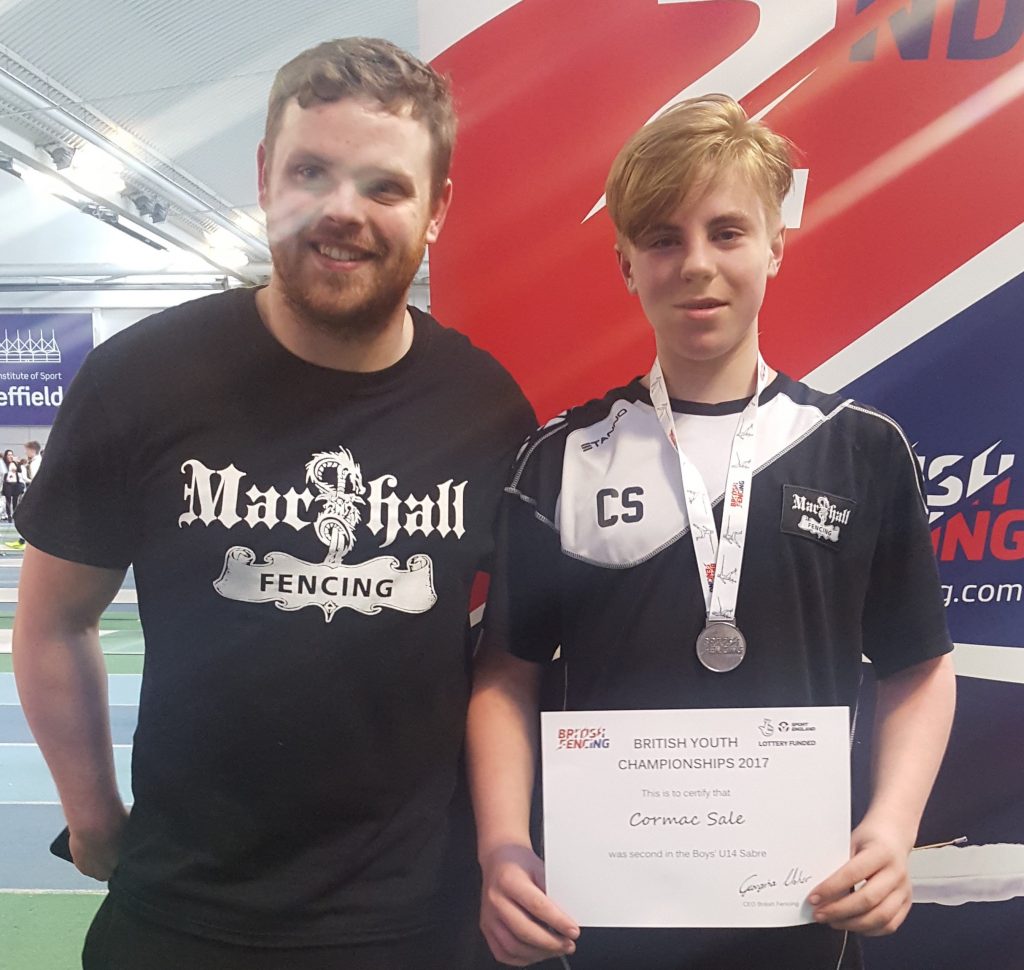 Cormac Sale from Heaton, Bolton is proving a force to be reckoned with on the fencing circuit. At only 14 years old he is already the very proud owner of many national and regional titles, has been selected to fence on the England squad in 2016 and 2017 and over the last three years has participated in internationally renowned competitions in Romania and Poland. In 2016 he was placed 9th in Romania after competing with fencers from all over the world.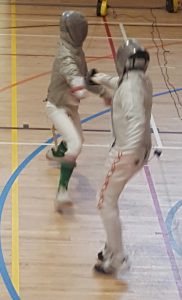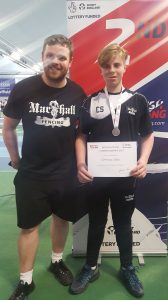 Earlier this year,  he fenced his way to the finals of the British Youth Fencing Championships ( the most important UK competition of the year in this field) which is held in Sheffield. Qualifying to take part is tough in itself – the top four fencers from each region have to qualify to compete which means that these 48 fencers aged upto 16/17 years old are the top in the UK. Cormac took the silver medal with the final result being an extremely close 15-13.
Fencing is an intense physically and mentally challenging sport and as with many sports, requires dedication, determination and real passion – not to mention very supportive parents in being able to attend the various competitions! In 2016, Cormac was ranked joint second in the Leon Paul Series(national competitions held from as far south as Truro to Edinburgh in the North!) Cormac trains up to three times a week at the Manchester Fencing Centre in Oldham and is also part of the Marshall Fencing Club as well as attending training camps throughout the year.
By the end of the 2016-17 fencing season Cormac also held the North West Champion Boys under 14 Sabre title and was the British Boys under 14 Sabre Silver Medallist. The sabre differs from the other modern fencing weapons, such as the épée and foil, meaning movements and attacks are very fast paced.
In May of this year he competed in his first Bay Open competition at Lancaster and Morecambe College. Unlike other competitions and titles where the opponents are similar age competitors, there is no age restriction other than being over 13 years old. This meant that Cormac fenced Lancaster University students,  GB team veterans and some fencers from the renowned Camden Fencing Club. Despite the tough competition he came away with a Bronze medal which was a massive achievement in one so young.
Last Saturday he completed in the  Liverpool Open, making it through to the last 16 and was thrilled to be ranked 13 overall. Although the new fencing season for 2017/18 is only just underway, Cormac has already moved up to cadet level which puts in him the age category of 'Fencing under 17s' so it's a massive leap for him. At the weekend, he ranked 31 in a competition out of 52 but all the other contenders were international fencers and mostly older than him so it's a brilliant achievement at only 14! He is now waiting to hear in December if he will be selected for the England squad.