Bridgewater presents… Romeo and Juliet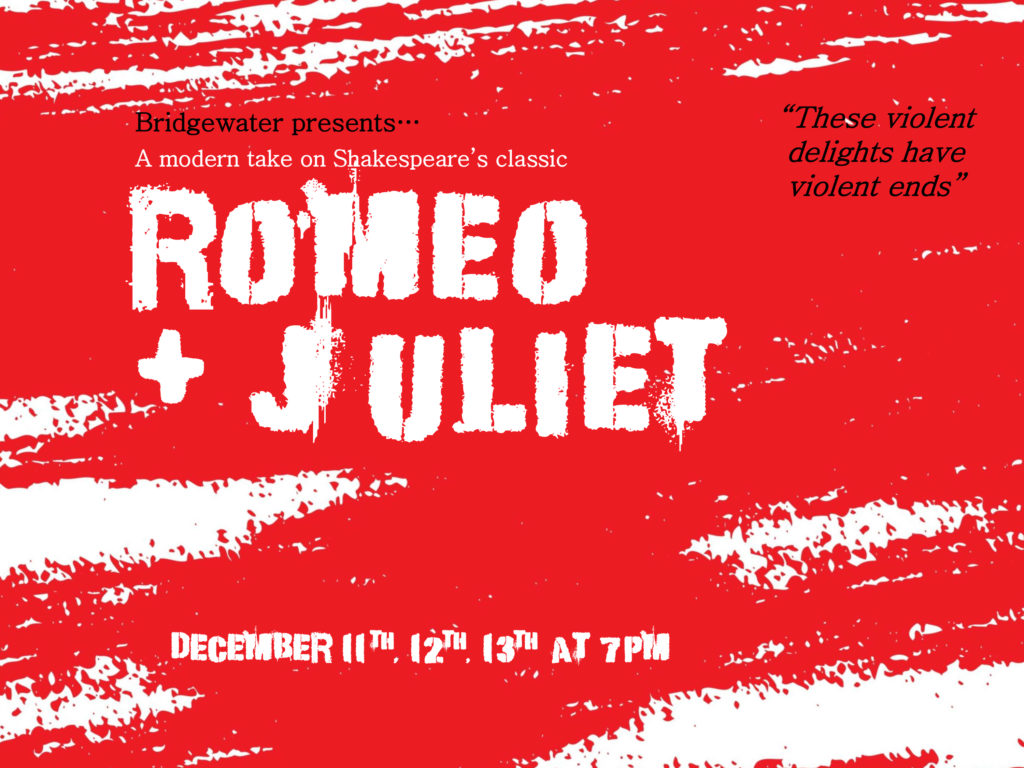 Bridgewater Senior School Productions are proud to present their modern take on Shakespeare's Romeo and Juliet.
Set against the backdrop of a modern northern town, Romeo and Juliet is the story of two young lovers who, despite years of hatred between their families, would stop at nothing to be together.
This December, Bridgewater students take to the stage to bring to life Shakespeare's timeless classic in a fresh, gritty, fast moving and contemporary musical production.
Please join us for the following performances:
Wednesday 11th December, at 7pm
Thursday 12th December, at 7pm
Friday 13th December, at 7pm
Tickets cost £6 for adults (£4 concessions) and will be available to book via ParentPay.