Celebrating musical mastery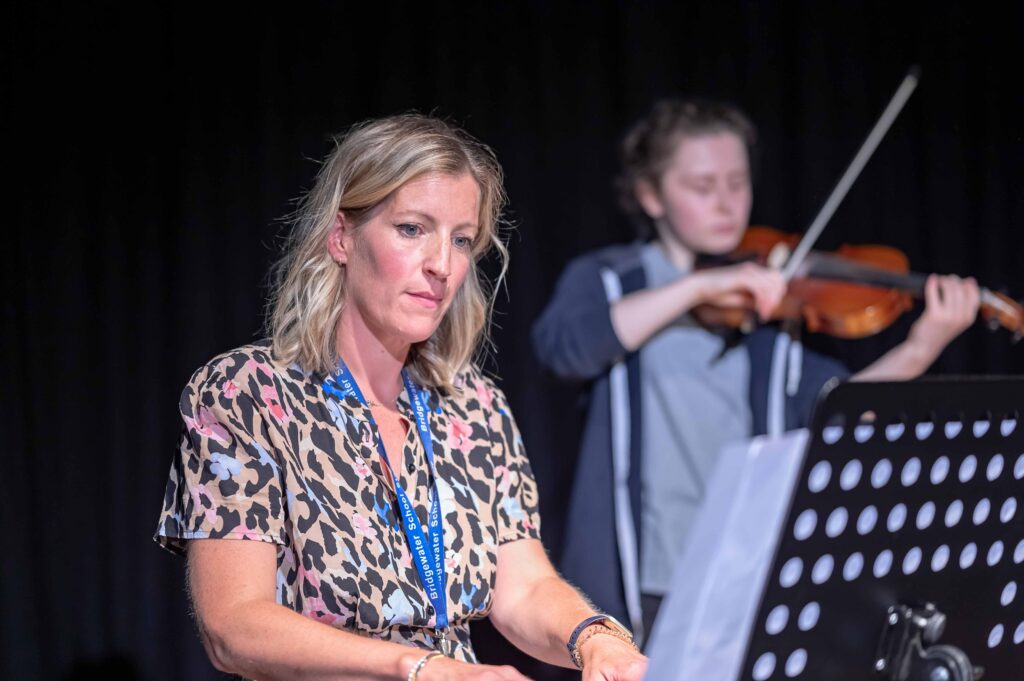 At Bridgewater we celebrate not just the accomplishments of our students, but also the remarkable achievements of our dedicated staff. We are therefore thrilled to share the news of our very own Director of Music, Mrs Embrey, who recently undertook the personal challenge of a Grade 8 Piano examination.
Predominantly a woodwind instrumentalist, Mrs Embrey had previously earned Grade 6 Jazz Saxophone and Grade 8 Clarinet awards, but had always fostered plans to continue her learning and developing her skills in order to master the highest level of piano proficiency.
Our school ethos centres around fostering focus, drive and passion in our students and Mrs Embrey embodies these principles wholeheartedly. The Grade 8 Piano examination demands countless hours of practise, mastery of diverse pieces, scales and arpeggios, as well as challenges in sight reading and aural tests. Mrs Embrey's success, achieving a Merit, is a testament to her unwavering dedication and exceptional commitment and serves as an inspiration to her students.
A fantastic achievement.