DT Department produce vital PPE for health workers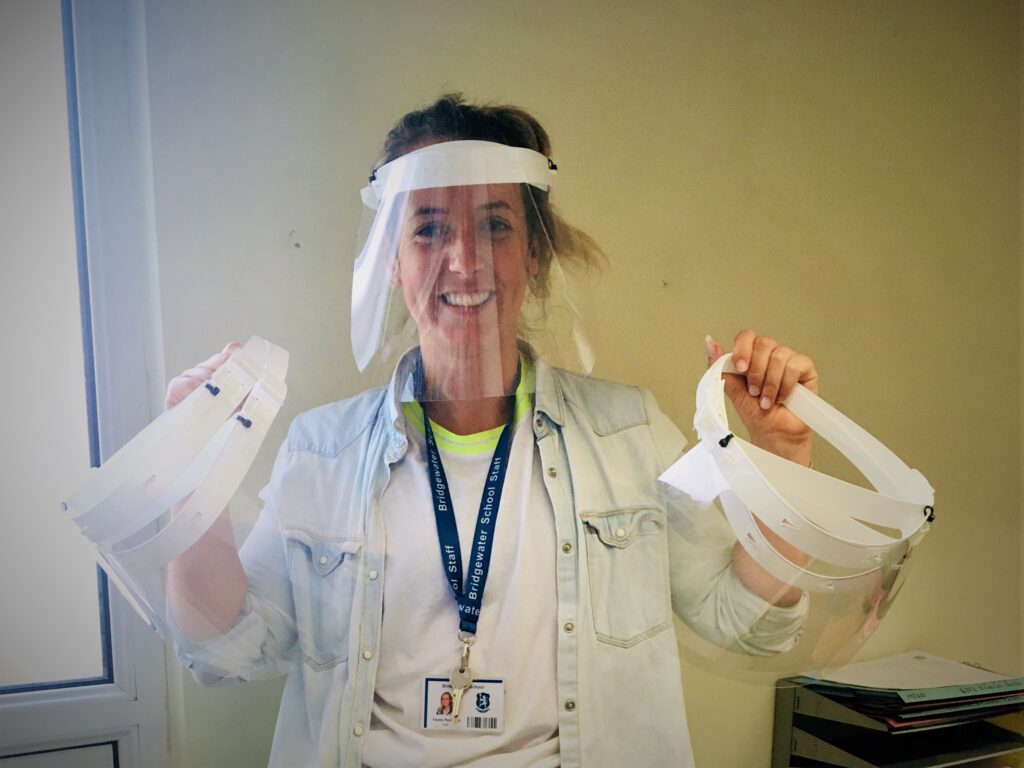 Our fabulous DT Department recently created a partnership with St. Hilda's High School in Liverpool to create desperately-needed protective visors for frontline medical staff.
Working collaboratively to increase productivity, Miss Reynolds, who heads up Bridgewater's DT Department, manipulated a 2D Design file to print on the school's laser cutter, producing a polypropylene sheet of 8x full-adjustable and comfortable head straps every 30 minutes. These were then shipped to St. Hilda's to be assembled with the see-through shields.
The project, which went live following an urgent plea from doctors, nurses and care-workers across the UK who were facing a national shortage of Personal Protective Equipment (PPE), was vital in helping to keep our country's health professionals safe from the coronavirus, while they worked to save lives.
To date, 360 protective visors have been produced and safely distributed to key workers at Whiston Hospital, Aintree Hospital, Liverpool Heart and Chest Hospital, Royal Liverpool University Hospital, Burnley General Hospital, Royal Bolton Hospital and North West Ambulance Service, plus GP surgeries and care homes throughout the North West.
Said Miss Reynolds "I was truly delighted to be able to use my skills to help and am pleased that students can now see how the subject applies to real life situations and how 3D and laser cutters can be used to solve genuine, essential problems."