Enrichment at Rock and River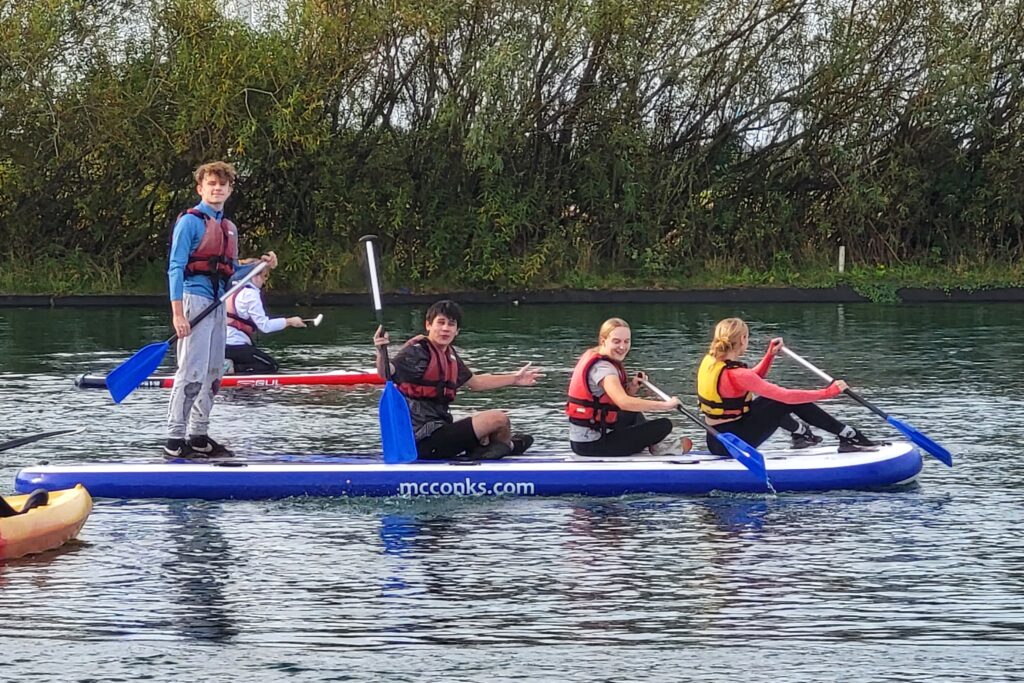 Our Year 11 students recently embarked on a thrilling expedition to Rock and River, an outdoor pursuits centre nestled in the countryside of Mawdesley, Lancashire. The trip, organised for the autumn term, provided a valuable opportunity for students to develop skills necessary for their academic and personal growth; essential as they approach their upcoming external exams later this year.
At Bridgewater, we believe that outdoor learning and experiences are an integral part of students' learning and development, and the Rock and River trip provided a unique platform for our Year 11 students to not only test their physical and mental boundaries, but also foster camaraderie and make lasting memories. Students engaged in a variety of adventure activities, designed to help cultivate resilience, perseverance, teamwork and mutual support. Furthermore, the experience provided a setting for students to refine their communication, interaction and social skills. Such enriching experiences outside the traditional academic sphere play a vital role in shaping well-rounded and resilient individuals.
Evie Williams, a Year 11 student, shared her experience of the Rock and River trip. "The Year 11 Rock and River trip has been amazing," she exclaimed. Despite not having an overnight stay this time, the activities offered ample excitement. Evie mentioned that the zip line and high ropes challenged her fears, while the water challenge was particularly epic, leading to everyone to willingly embrace the fun – jumping in and getting a little dirty! "Overall, it was amazing, and I'm so glad I spent this time with my friends."