GCSE results 2017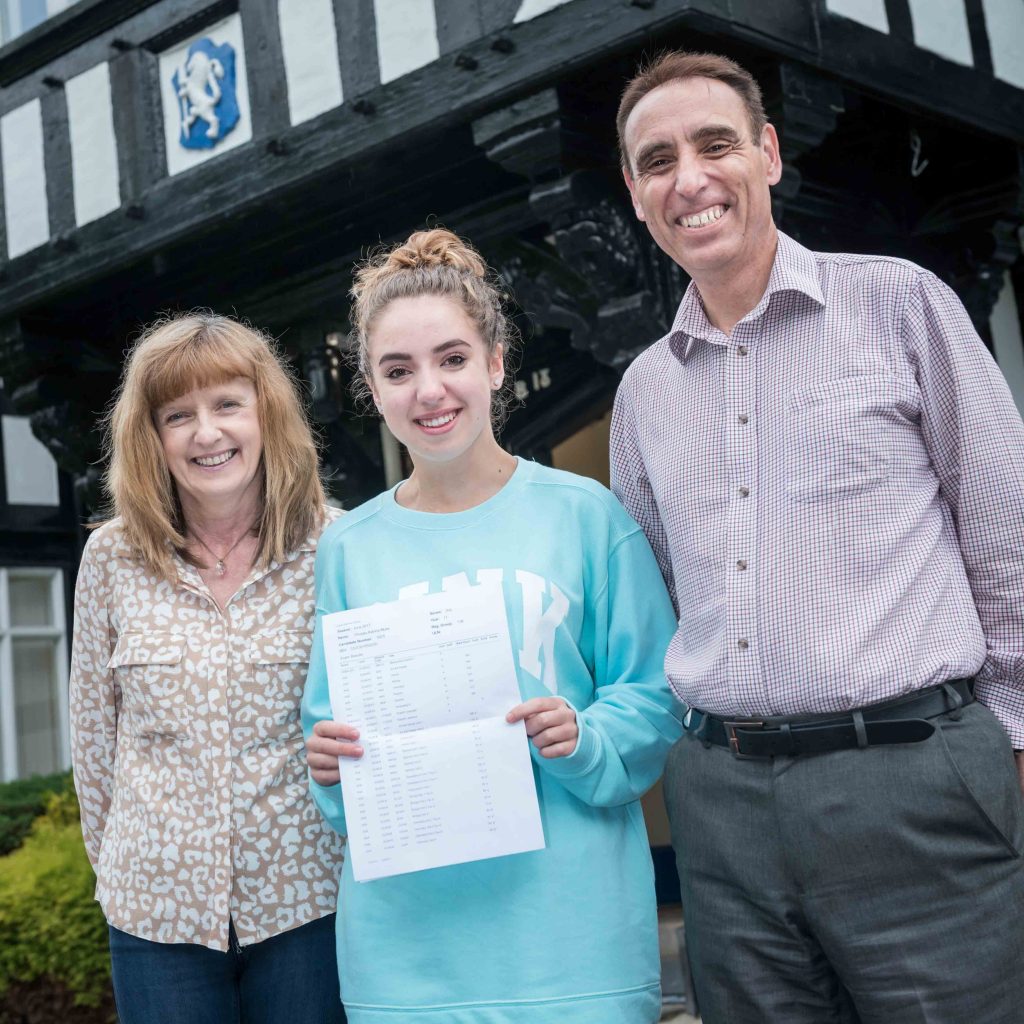 Congratulations to our Year 11 students on their GCSE successes.  With the added challenge of a changing curriculum and grading system in the core subjects of Maths and English in what have been dubbed the hardest examinations since O-levels, our students have once again increased the proportion of top grades, as well as recording some outstanding individual performances which bucks the national trend of falling top grades.
At GCSE we are delighted to see an upward trend continue in the highest grades. Our students and staff have thrived despite the pressure posed by the new system and our A*-B grades have increased from last year as well as exceeding this year's school targets. Across the year group the proportion of students achieving 5 good passes was on target whilst 32% of grades were at A*/A and the new top grades of 9-7.  Overall, more than 60% of grades were at least B or its equivalent in the new system.
There were some outstanding performances with three of our students (Anna Cumberland, Phoebe Moss and Matthew Woodford) achieving all their grades at A*/A or 9-7 and we are thrilled to be welcoming them all back into our Sixth Form in September. Anna will be specialising in humanities subjects alongside maths, Matthew has selected maths, chemistry, geography and history and with strong ambitions to enter the field of medicine, Phoebe will be embracing A-levels in chemistry, biology, physics and maths!
Well done to them on this outstanding achievement and to Sophie King, Thaila Cunningham and Raees Zaeem for achieving a majority of A* and A in almost all of their subjects.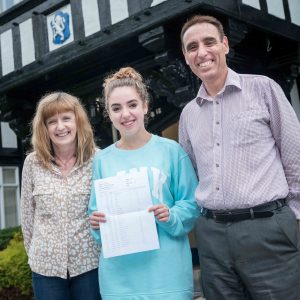 Once again a significant number of Year 10 students attained a GCSE in Statistics.  One of whom (Sammy Lo) also sat GCSE Maths a year early achieving the top grade 9.
Well done once again to all our students and staff for their hard work. Thanks must also go to all our parents for their support during the Bridgewater journey.  Bridgewater will always be an inclusive community and we are proud to celebrate the achievements of all students who have worked so hard to achieve their personal bests.  As a family school we are equally as proud to have shared this journey with all our students, many of whom have been with us from an early age and this endorses the outstanding partnership the school enjoys with our parents.
As Year 13 take their next steps in the world we are delighted to welcome our returning Year 11 students as they commence Year 12.  In September Year 12 will be the largest in the school's history.