Virtual visit to the National Museum of Computing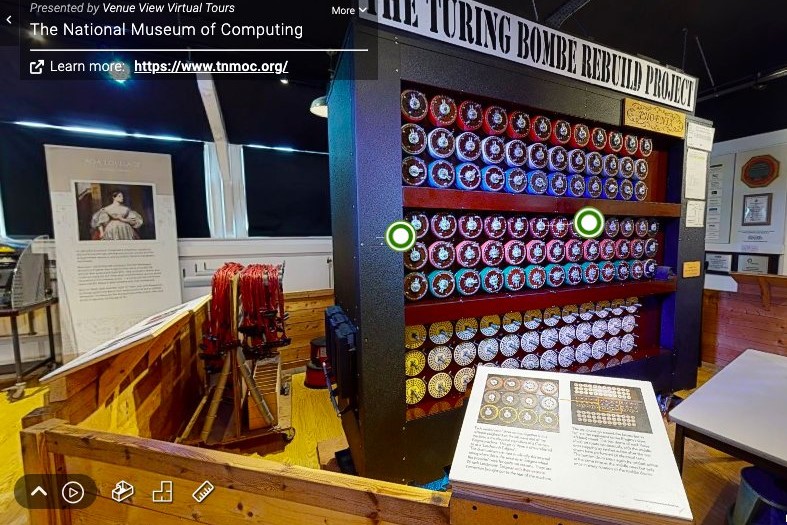 This month Year 9 students had the exciting opportunity to learn about World War II Codebreaking and Modern Electronic Computing, as part of their virtual visit to the National Museum of Computing.
Home to the world's largest collection of working historic computers, students were able to take a guided virtual 3D tour of the Museum's key exhibits including the World War II Codebreaking machines, The Bombe, Tunny and Colossus; First Generation Computers; personal computers and retro games.
Providing valuable Key Stage 3 curricular links to ICT and History, the Museum's Remote Learning Programme also enabled students to explore the areas of Computer Programming, Virtual Reality and Artificial Intelligence through a series of interactive workshops, and to participate in group challenges to reinforce their understanding of computer technologies.