Prep adventure at Haigh Woodland Park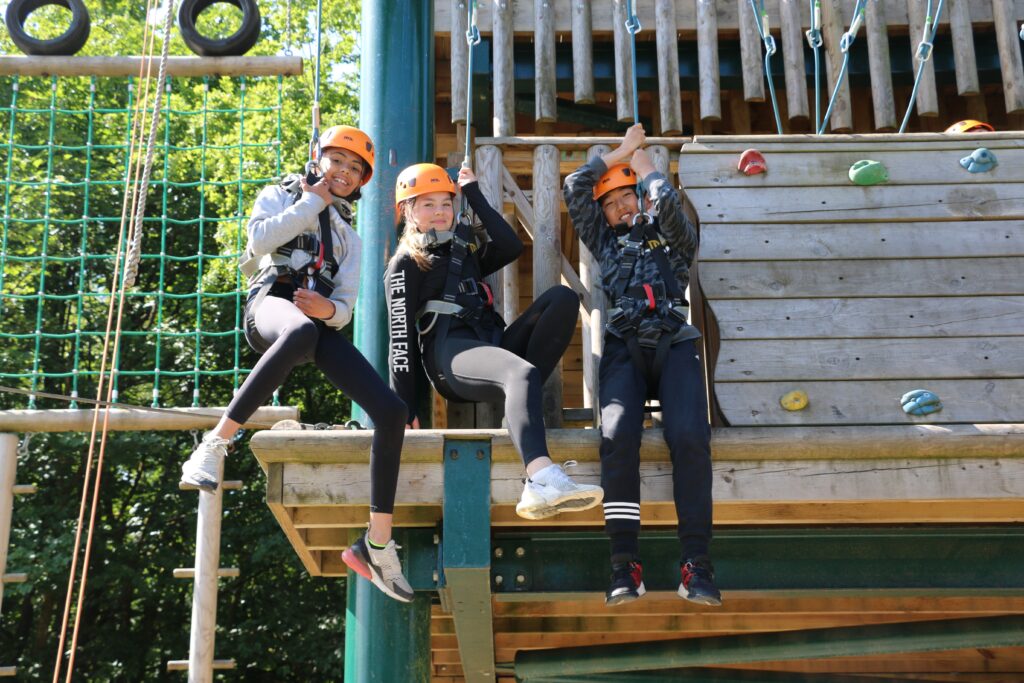 An aerial outdoor adventure at Haigh Woodland Park in Wigan provided Prep pupils in Key Stage 2 with a fantastic opportunity to challenge themselves and a wonderfully enjoyable way to end the summer term.
Amid 250 acres of park and woodland, our Bridgewater students were once again able to enjoy the beauty and wonder of nature, whilst trying their hand at a whole new range of team and individual pursuits.
Combining a high ropes treetop trek, den-building and survival skills course, all designed to develop children's social and independence skills, the day delivered another wonderful learning opportunity for our junior pupils beyond the classroom.