Bikeability gets Y7 cyclists roadsafe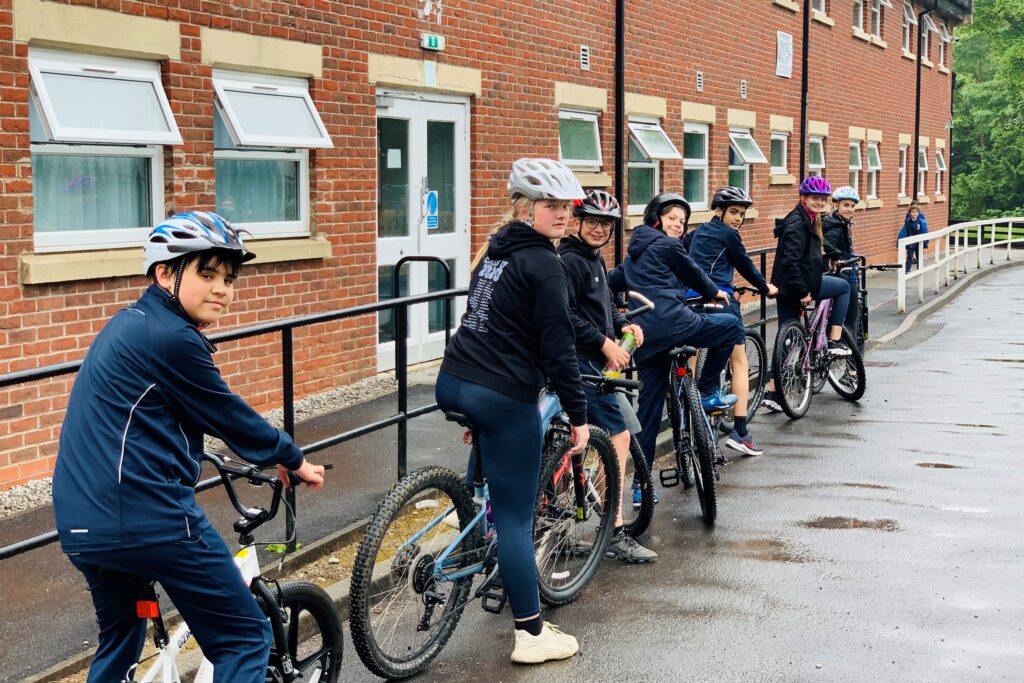 This month saw the return of Bikeability to Bridgewater School and an opportunity for Year 7 students to improve their cycle control and riding skills.
The 2-day Level 2 Young Cyclist Training Course, delivered by Salford LEA, consists of an initial cycle check and assessment of riding ability, following the completion of which, pupils proceed to on-road riding sessions with a qualified instructor incorporating the practise of basic manoeuvres at local junctions. All of which build confidence, improve our young cyclists' bicycle control and give them the skills to:
Cycle safely and responsibly
Identify and respond to hazards
Start and stop on-road journeys
Maintain suitable riding positions
Share the road with others and communicate with other road users
Comply with signals, signs and road markings
Manage risk when cycling
Negotiate junctions.
An annual event at Bridgewater School, the Bikeability course continues to offer a fantastic way to help riders become roadsafe.