Prep Ramble for BBC Children in Need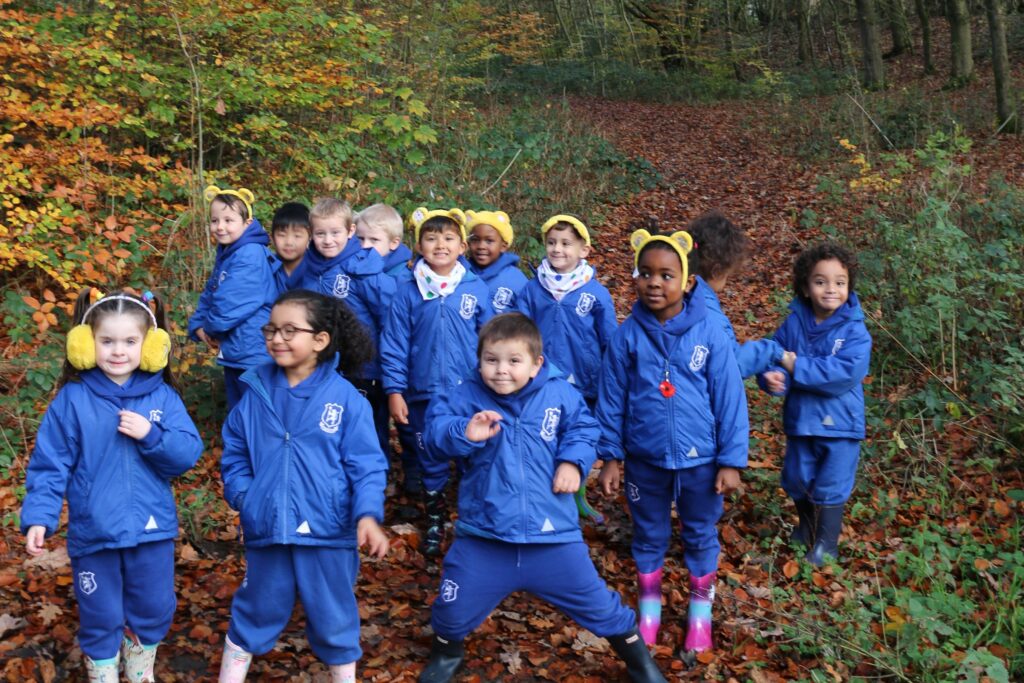 The Autumn term at Bridgewater School is always busy with the school community adding a number of charity fundraising events to their calendars. For senior students, time is invested in raising funds and awareness of such causes as Macmillan, Young Minds, Breast Cancer Now and the Anti-Bullying Alliance, all of which are supported in the hope that they can bring about lasting change. However, Friday 19th November 2021 provided an important opportunity for Bridgewater's youngest pupils to come together for the Prep Department's annual woodland ramble in aid of BBC Children in Need.
Kindergarten teacher, Miss Armstrong said "Personal and social responsibility is something that we should all be aware of, regardless of where we are within our own learning journey, and I am delighted that our ramble through Worsley Woods gives every child the opportunity to be involved. Thank you to our parents who generously donated over £300, which will make a real difference to those children who need it most."
At Bridgewater we take an outwardly focused approach to education, with all students actively encouraged to look outside of their own community and into the wider world that they will one day experience as adults. This term alone, Bridgewater families have already helped raise over £2,300 for charitable causes and donations of clothing, books, foods and other goods have helped support a range of organisations across the North West.