ISA National Art Competition 2021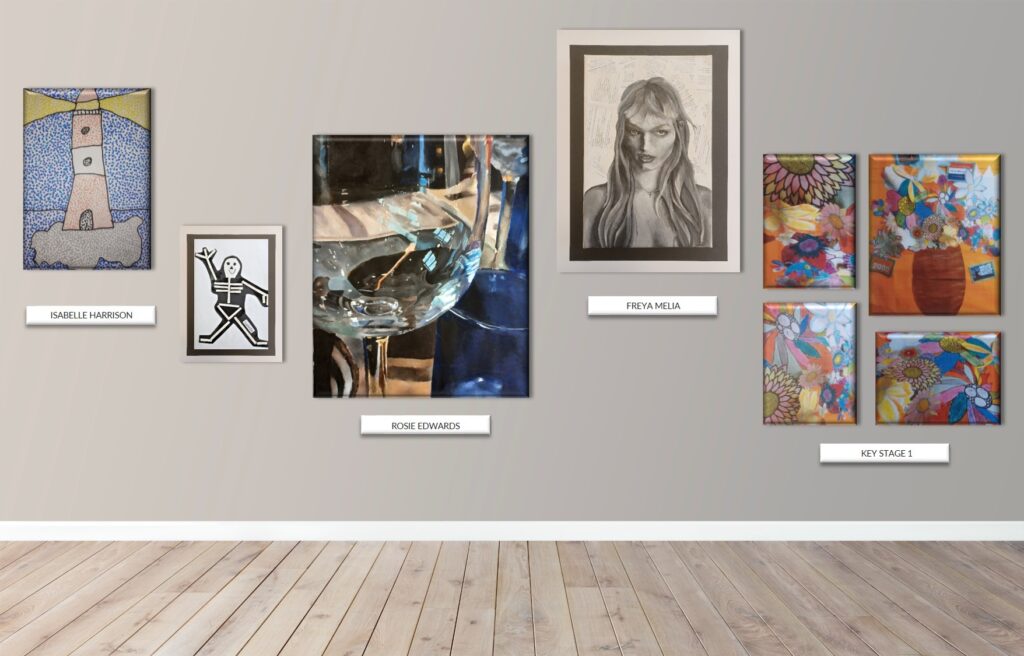 Congratulations to the following students whose artworks were selected to represent Bridgewater School in this year's regional qualifier of the Independent Schools Association (ISA) National Art Competition:
Isabelle Harrison for her skeleton and lighthouse pieces (KS1 – Sketchbook section)
Freya Melia's 'Hangman' grey tonal study (KS3 – Art 2D)
Rosie Edwards' 'Birthday Dinner Reflections' (KS5 – Drawing)
KS1 for their 'Sunflowers' group entry.
Held annually, with entries from over 500 of the UK's best independent schools, the National Art Competition is a celebration if ideas with dozens of categories covering different age groups and genres, from 2D art, through to fashion and photography.
Following judging for the Northern region, we are delighted to announce that both Isabelle Harrison and Freya Melia have been taken through to the national final. A fantastic achievement and we wish them both the very best of luck.