Embracing our differences with Odd Socks Day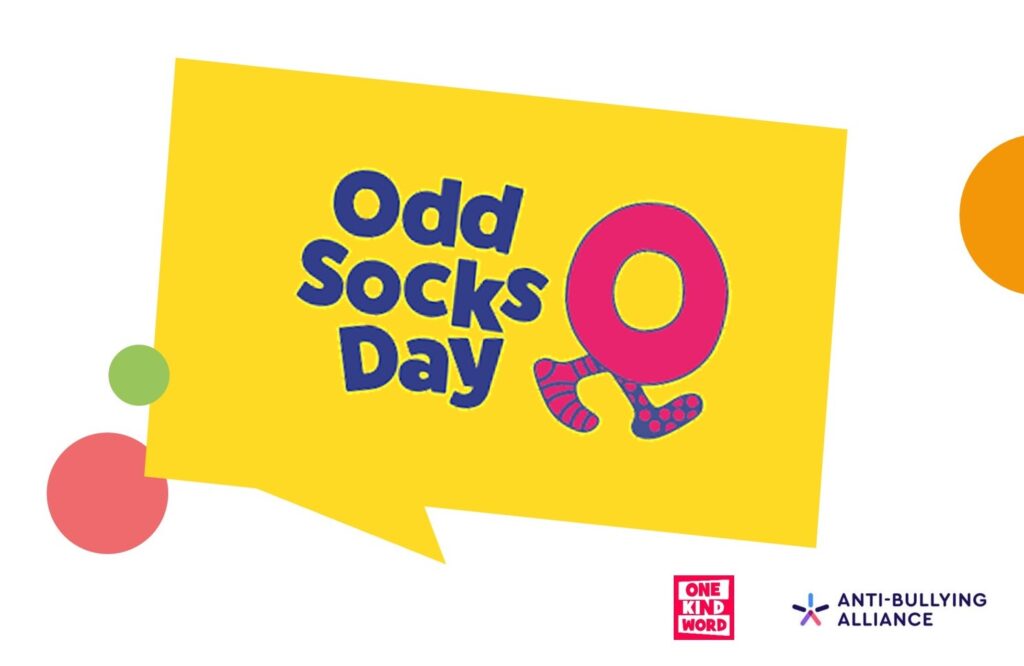 Bridgewater School Odd Socks Day, Friday 19th November 2021
This November Bridgewater is joining schools across Britain to embrace the message of 'One Kind Word', the theme for this year's Anti-Bullying Week campaign created by the Anti-Bullying Alliance (ABA) which works to raise awareness of bullying and bring lasting change to children's lives.
The isolation of various pandemic lockdowns has emphasised the negative impact people's words and actions can have on each other. One kind word can provide a moment of positivity to another. It can change the outcome of an argument or discussion. It can change someone's perspective and alter the course of someone's day or week. It can also help break the cycle of bullying.
In support of this important message, assemblies and activities will be focused throughout the week (15th – 19th November), culminating with Odd Socks Day on Friday 19th November when students are invited to wear odd socks to embrace and recognise difference and individuality, and show their support for kindness and solidarity against bullying.