Pupil joins sewing army providing scrubs for NHS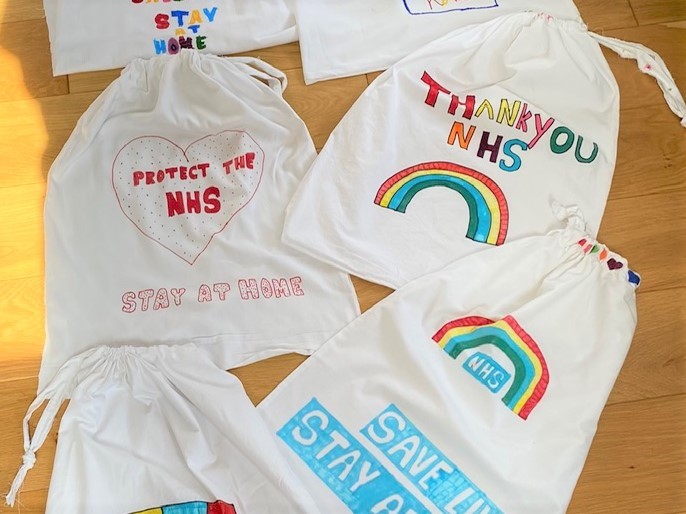 Prep VI pupil, Evie Browne, has spent every Saturday for the last three months learning how to sew and her commitment to mastering this complex skill is now being put to use in the most wonderful way possible.
All across the country amateur sewers are making desperately needed scrubs, masks, scrub bags and caps for frontline hospital workers who are facing a shortfall of vital Personal Protective Equipment.
The project entitled 'For the Love of Scrubs – Our NHS Needs You' originated with A&E nurse, Ashleigh Linsdell, who identified the shortage in supply for NHS staff and created a Facebook group as a way for people to contribute. The platform which now has over 40,000 members, aims to source over 100 sets of adult nursing scrubs and national awareness of the campaign is growing.
Eleven year old Evie was introduced to the initiative by her sewing teacher, owner of local business 'Chic Ribbon and Scroll' who continues to provide lessons and support for the young pupil online.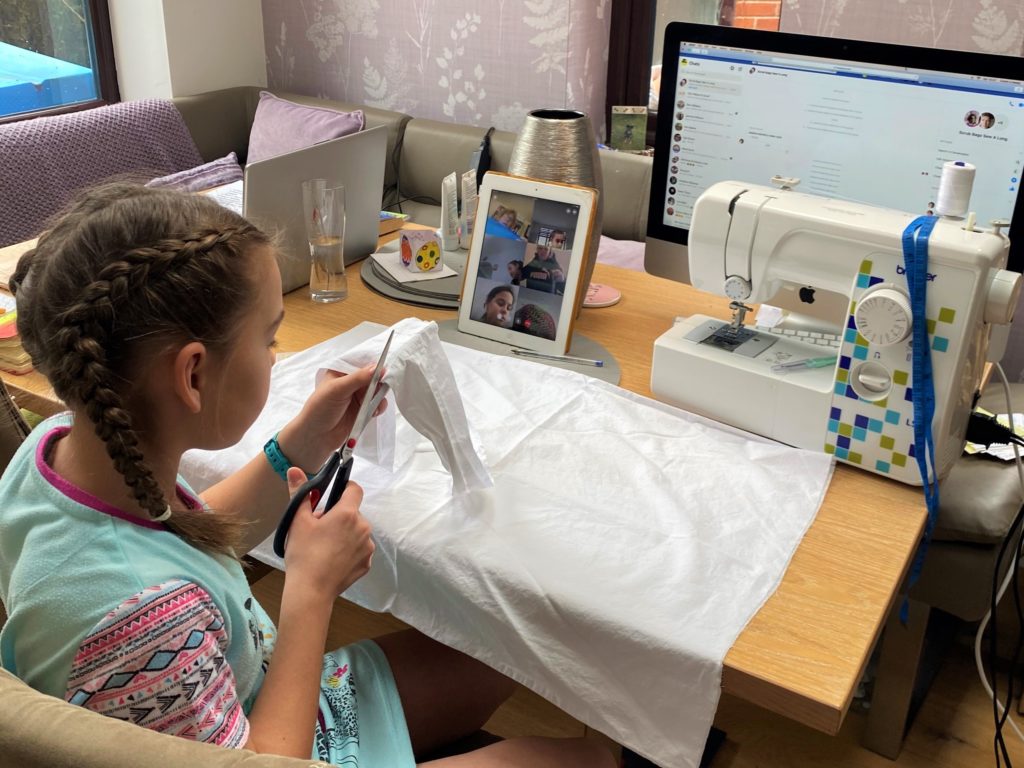 The dedicated Bridgewater student has shown a marvellous for the project and is currently learning to make scrub caps and masks, having already completed over 15 bags which have now been successfully delivered to Salford Royal Cardiac Unit. The project is one in which the whole family is invested, with material for the items donated from Evie's parents' commercial laundry business, and help from younger sister Izabella has ensured a beautifully designed message of thanks and support is thoughtfully added to each and every item.