Science success at Salters' Festival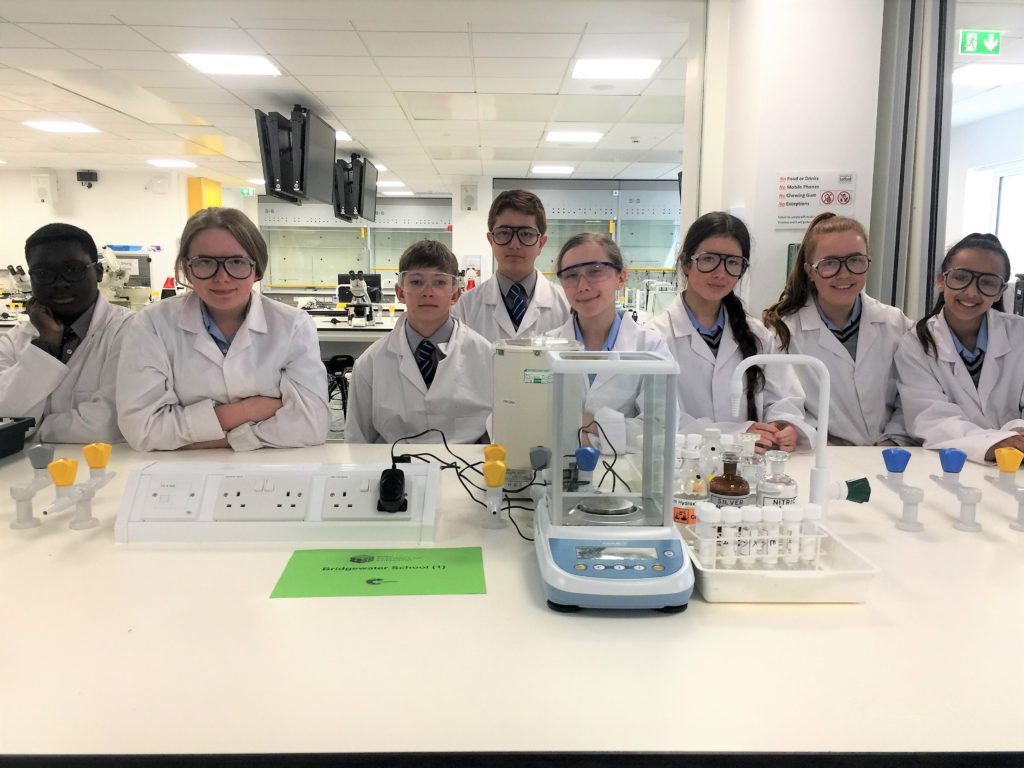 Last week a group of our Year 8 students travelled to the University of Salford to represent Bridgewater School at The Salters' Institute Festival of Chemistry, whose aim is to promote the appreciation of chemistry and related sciences amongst young people.
Pupils had the opportunity to spend the day in a university lab environment, developing independent problem solving skills and working together to successfully complete a number of practical chemistry challenges against other North West schools.
An impressive team performance in both the Salters' Challenge and the University Challenge resulted in a first place finish for our Year 8s, a wonderful achievement.