Sixth Form Open Evening 2021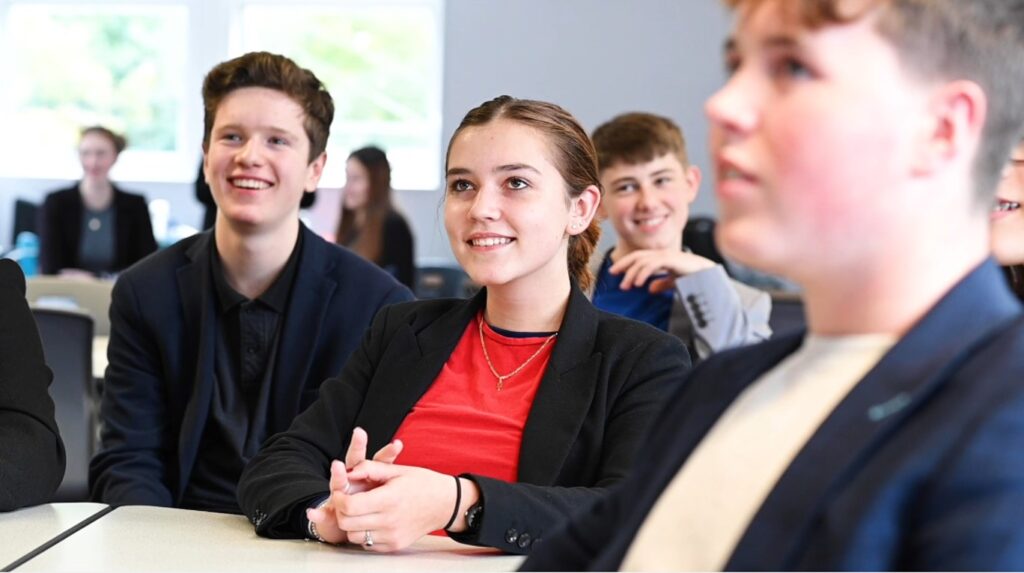 At Bridgewater School Sixth Form our aim is to help students to develop a real sense of who they are and exactly what they can achieve, through the exceptional focus and support that we give to every individual.
In summer 2021, 85% of all A-level grades achieved scored an A*-B and degree courses were successfully secured in such subjects as History, radiography, Biomedical Science and Politics. However, at Bridgewater we pride ourselves not only on our students' results, but also on the close personal attention and one-to-one guidance they receive. It is this focus, together with the support of small tutor groups, that enables virtually every student to secure a place at their first choice university or Higher Level Apprenticeship.
If you feel that you son or daughter would flourish in a more nurturing and individual environment, then we invite you to join us for our Sixth Form Open Evening on Thursday 14th October when you will have the opportunity to find out everything that Bridgewater Sixth Form has to offer and for us to give guidance and advice on the next best steps for your child.
The evening will commence with a short talk in the Drama Studio at 6.30pm and will be followed by the opportunity to visit individual 'subject stalls' on a more informal basis, where teaching staff will be available to discuss decisions about A-level choices, alternative courses and future careers.
For further information, please complete our contact form>