Success at Manchester Outreach Medics Conference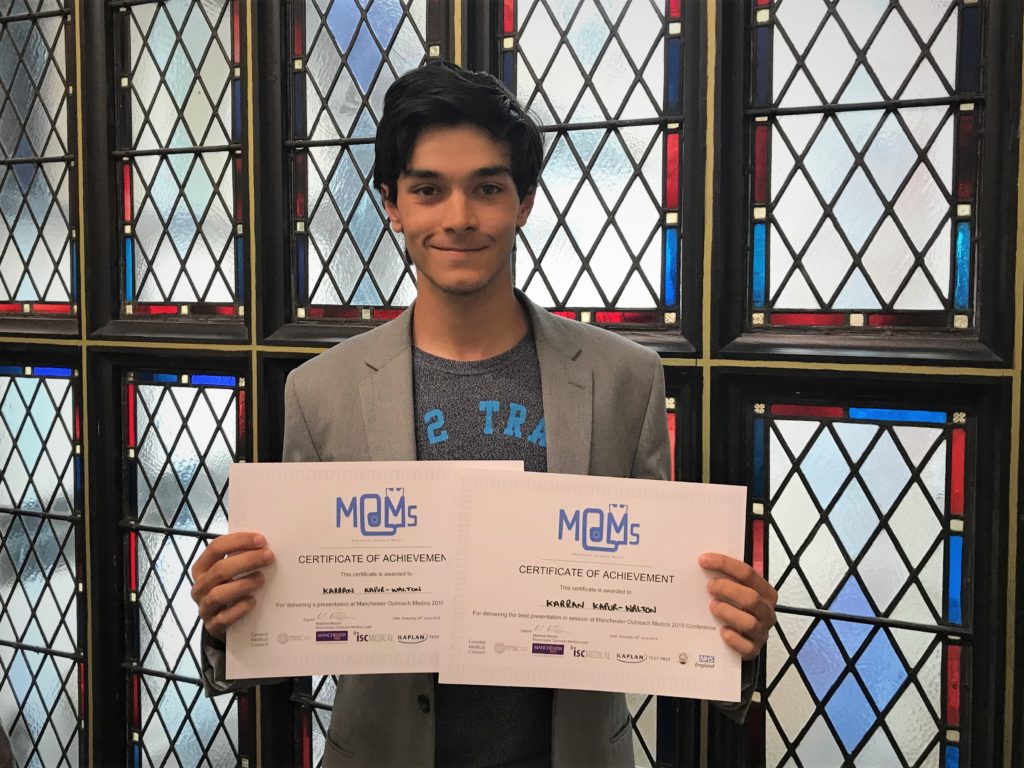 Bridgewater Sixth Form student Karran Kapur-Walton is celebrating his achievements at the recent Manchester Outreach Medics Conference at Manchester University where he received a prize for his presentation on 'knee sports injuries' before a panel of judges.
The Medics Society, made up of medical students from the Manchester Medical School, hold the annual event to give Year 12 students considering a medical career an insight into the world of medicine. This year's conference involved organisations, including the General Medical Council, delivering workshop sessions on such topics as the A-E assessment used in medicine, medical ethics and patient care.
A pupil at Bridgewater School since the age of three, Karran is currently studying Maths, Physics, Biology and Chemistry in the Sixth Form and hopes to pursue a career in Orthopaedic Sports Medicine.