The sky is the limit for Dalia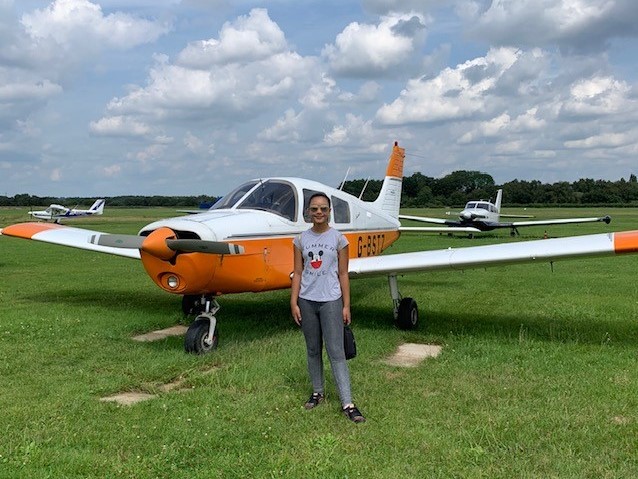 It is truly wonderful when we see our students spread their wings and learn to fly. In Dalia's case this is proving to be literal, as the Year 11 student continues her journey towards gaining her Private Pilot Licence.
The fifteen year old began flying lessons before the pandemic and is on course to complete her training after her GCSE examinations next year.
Flight training, which requires her to complete 45 flying hours (including 20 without an instructor), a practical radio telephony course and a simulator test, also requires Dalia to achieve the Air Law qualification which encompasses nine theory exams on such topics as Aviation Law, Meteorology, Principles of Flight and Navigation.
An incredible challenge and one that we are sure she will achieve.