2020 GCSE results reason to celebrate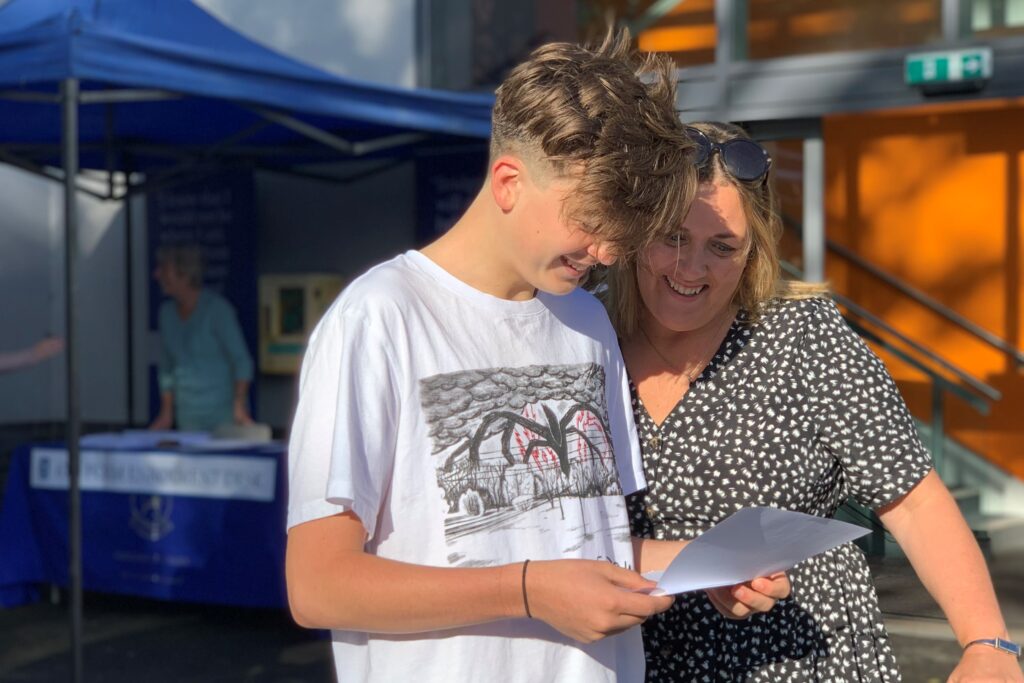 Year 11 students here at Bridgewater School are standing proud, having had their efforts and achievements justly recognised with some outstanding GCSE results.
Our 2020 cohort who, like many other students across the country, have faced more uncertainty and unfairness than anyone thought possible, finally received the good news on Monday that their grades would be a true reflection of their abilities and the results received today confirm the incredibly high standard of work produced. With a pass rate of 99%, half of the grades at 7-9 and over 25% of students scoring 8 and 9 grades, these young individuals finally have something to celebrate.
Deputy Head, Matt Barker said: "The efforts made by these students over the last two years and exceptionally high levels of attainment deserve to be celebrated, so we are delighted that they have been awarded the assessed grades given by teachers who know them so well, and not an anonymised algorithm. The integrity of the grading system, whether internal or external, is of huge importance and must hold up to intense scrutiny, so we are therefore able to be very proud of their achievements indeed."
Celebrations for Bridgewater's GCSE results follow an outstanding display at A-level, where Sixth Form students achieved a 100% pass rate, with 8 in 10 grades at B and above and the highest proportion of A and A* grades in recent history.
Judy Nairn, Headmistress added: "There has been much speculation in the media regarding the potential for teachers to over-inflate students' grades. At Bridgewater, transparency, integrity and honesty are core to our values and it is vital that students have full confidence in the grades they have been awarded.

"Given the vast unfairness that these young individuals have had to contend with and the opportunities they have lost, the focus should now, quite rightly, be on all that they have achieved. The system has put this generation through the mill and I am full of praise for the way they have handled the situation. Congratulations to all on their deserved results and we very much look forward to welcoming them into Sixth Form in September, when we will continue to help them recognise their potential, both academically and personally, and help them to be the very best that they can be."
For anyone wishing to learn more about the benefits of a Bridgewater School education, visitors are invited to attend the Sixth Form and Whole School open events taking place in the autumn.
Please contact us for more information and to register your interest.
Email: admin@bwslive.co.uk
Call: 0161 794 1463