CREST Bronze Award for Y10 scientists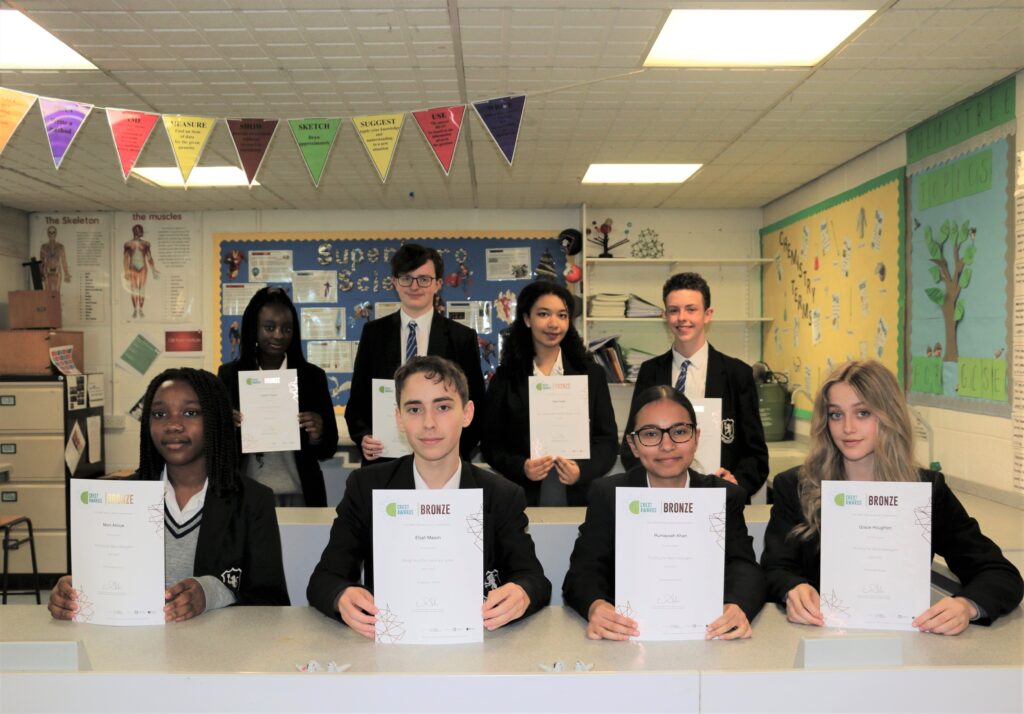 We are delighted to announce Bridgewater's inaugural batch of Bronze CREST Awards.
The national scheme, organised by the British Science Association (BSA), recognises student-led project work in the STEM subjects of Science, Technology, Engineering and Maths. The award scheme introduces students to project work, empowering them to work like real scientists on a project of their own choosing to address a real-world STEM problem, developing experimental and research skills, before summarising their findings in a report and presentation.
Congratulations to our twelve Year 10 chemists, who participated in this ten-hour extra-curricular project to investigate the effect of washing detergents on a variety of stains.
Note: For students interesting in furthering their chemistry skills, the Silver CREST award will begin in the 2022-23 academic year, involving 30+ hours' worth of investigation.