Prep gardeners preview RHS Bridgewater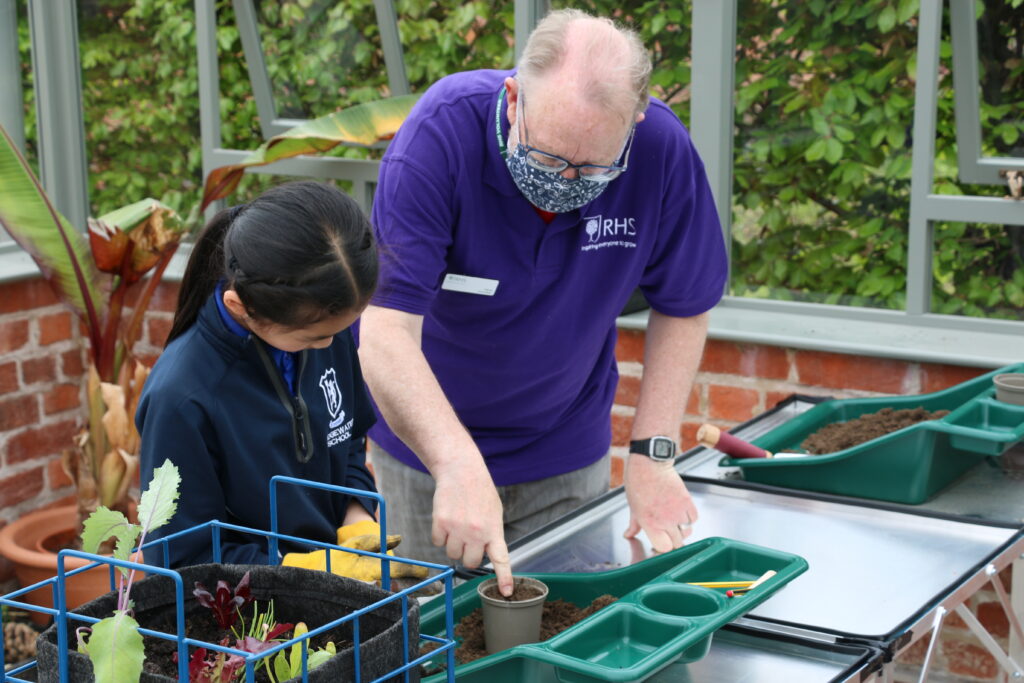 In advance of the official opening of RHS Garden Bridgewater in June 2021, members of our Junior Gardening Club were invited by the Education Team to visit the gardens for a special preview.
The young gardeners, who were recently rewarded with over 200 new plants for the Prep Garden for achieving their RHS Level 3 School Gardening Award, were delighted to be given the opportunity to explore key learning areas within the 154-acre site.
Led by a RHS Education Officer, the group of Bridgewater Prep III pupils experienced the interactive outdoor space of the Peel Learning Garden, enjoyed planting with an experienced RHS volunteer and let their imaginations run free in the Woodland Play Area.
The project, which is situated on the doorstep of Bridgewater School, has transformed the historic grounds of Worsley New Hall into a place of nature and beauty, and is now open for all to enjoy.