Prep pupil shortlisted for ISA design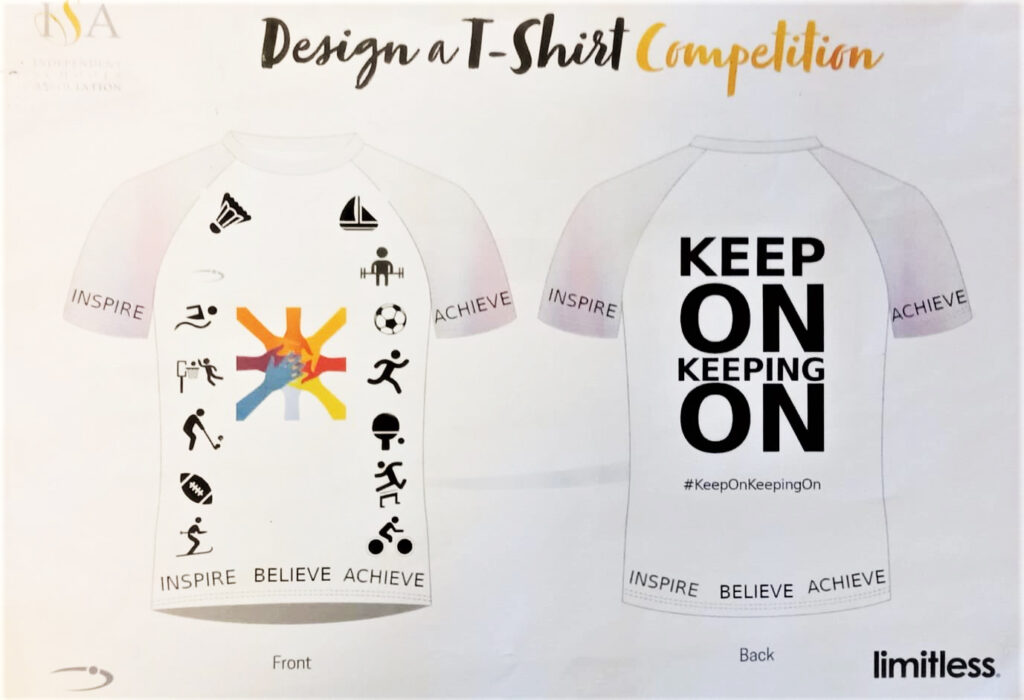 The finalists of ISA Sport's Design a T-Shirt Competition 2020 have been announced and, following the submission of some fantastic artworks by our Prep pupils, our congratulations go to Prep VI Sports Captain Molly Torkington, whose innovative and inspirational design has been shortlisted.
Molly's design, which represents some of the ISA's core values including courage, participation, determination and fellowship, is 1 of only 30 designs to be selected from member schools across the country and we are incredibly proud of her achievement.
The winning design will be presented to participants from ISA National events that they believe to uphold the organisation's values. Founded in 1878, the ISA (Independent Schools Association) is the registered charity that represents 578 of the UK's best independent schools and is one of the oldest organisations for heads of independent schools. Seeking excellence in independent education, ISA members build on the best traditions to promote integrity, high standards and responsibility.