Sixth Formers welcome speaker from Royal Navy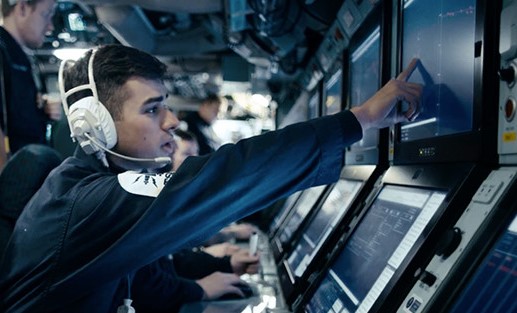 On Wednesday 7th November, Sixth Form students welcomed Chief Petty Officer, Mike Mitchell to Bridgewater, who came in to speak about the exciting and varied career opportunities in the Royal Navy.
Students were surprised to learn that the Naval Service is split into nine branches and five different services comprising: Surface Fleet, Submarine Service, Fleet Air Arm, Royal Marines and the Royal Fleet Auxiliary.
Therefore whether you are working towards an engineering specialism or planning on a career in medicine, there are over 100 different roles available within the service.
Opening up a host of exciting new possibilities, Bridgewater Sixth Formers enjoy a regular programme of external speakers from leading employers and Universities.