Mia beats 1,500 others in national creative writing competition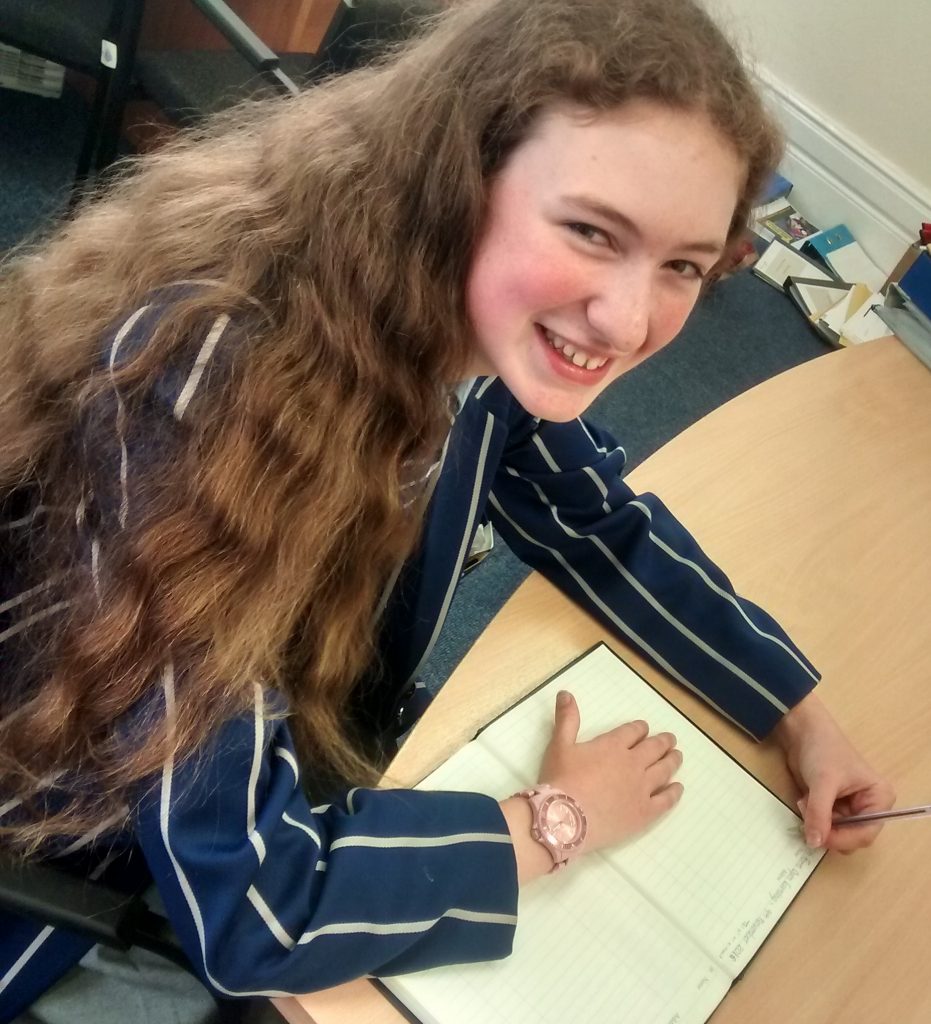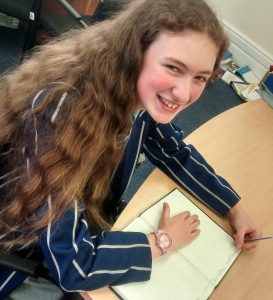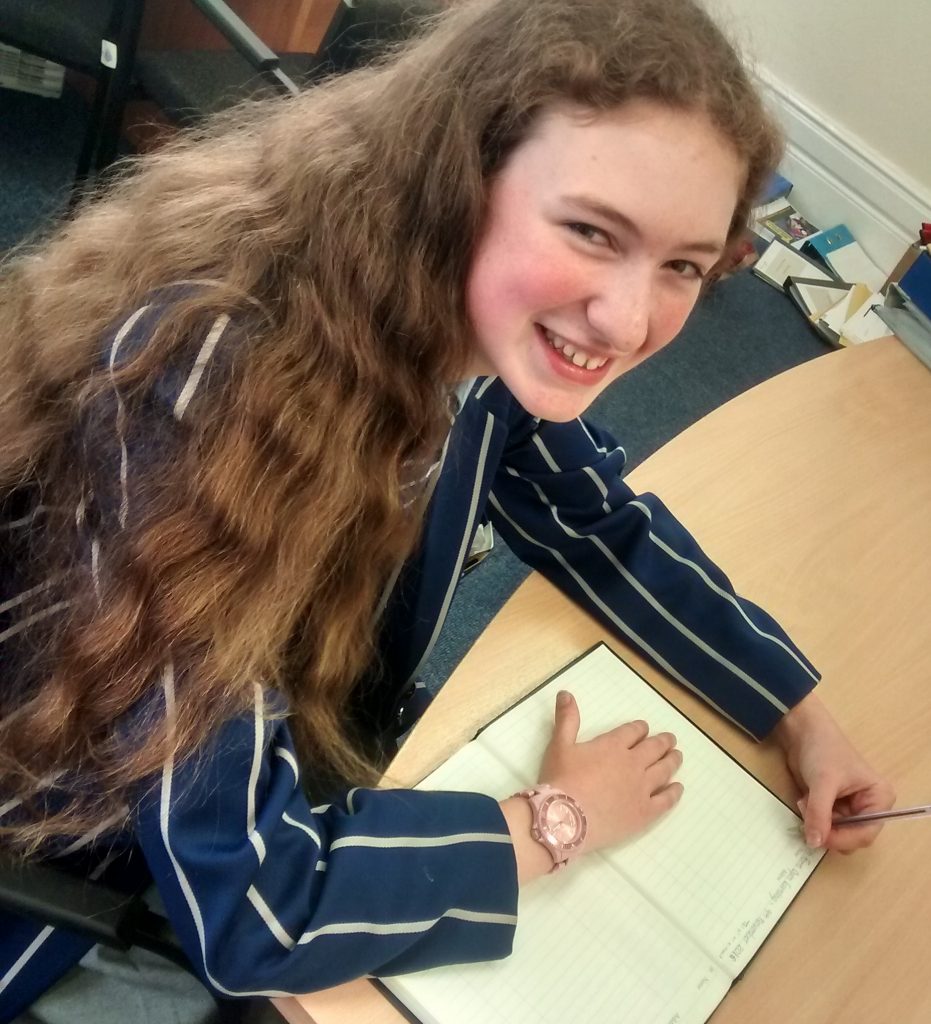 Mia Fraser (YR 8) recently achieved outstanding success in a national creative writing competition organised by the National Literacy Trust in partnership with Routledge publishers.
The National Literacy Trust is an independent charity dedicated to raising literacy levels in the UK. It works closely with schools, libraries, communities and parents to improve reading, writing, speaking and listening skills as well as to inspire a genuine and lifelong love of reading and creative writing.
The Descriptosaurus Time Machine competition challenged students to produce a piece of descriptive writing set in a specific time period, using the popular Descriptosaurus series of books as inspiration.
Over 1,500 entries set in time periods which ranged from World World One, a settlement on Pluto in the future and the Iron Age were received from schools across the country and Mia fought off intense competition to be awarded second prize in the Year 7, 8, 9 age group category.
Mia's entry was set in WW1 and focused on the bond between horse and soldier. Mia was inspired by her favourite book, War Horse by Michael Morpurgo as well as a diary entry written during WW1 by her great Grandfather.
Mrs Julie Strang, Head of English at Bridgewater said "We are very proud of Mia's success; she is a keen reader and a talented writer."
Research by the National Literacy Trust indicates that children who enjoy writing are seven times more likely to write above the level expected for their age compared with children and young people who do not enjoy writing at all. Similarly, children and young people who write outside school daily are five times more likely to be writing above the expected level for their age compared with young people who never write outside school.
Mia won £20 worth of book tokens for herself as well as a number of Routledge books for Bridgewater School. To read Mia's inspiring World War One piece, please click on www.literacytrust.org.uk/assets/0004/0250/Mia_Fraser_Bridgewater_School.pdf.