Prep pupils equipped with lifesaving skills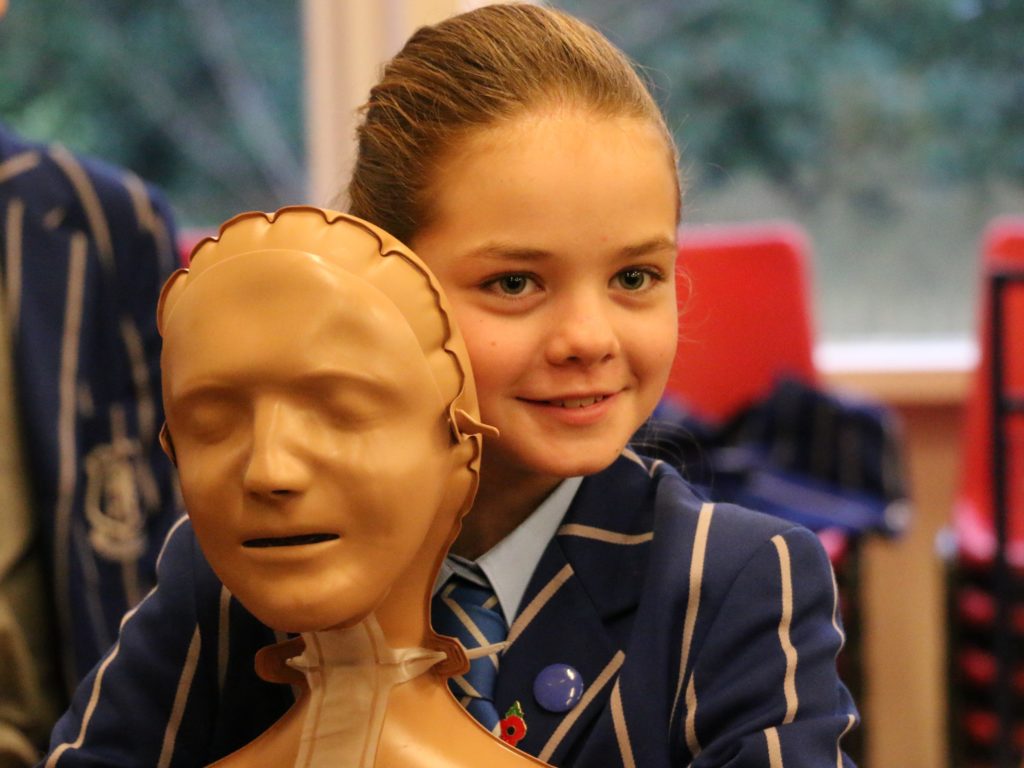 For our students, having an awareness of their personal and social responsibilities begins at an early age. So when pupils on the school's Prep Council suggested implementing first aid training for Years V and VI, our teachers were quick to respond.
Essential techniques including: recognising and treating a choking victim, checking for breathing, placing a casualty in the recovery position and administering CPR were delivered to the children by an expert trainer from the Salford City Centre Community Leisure team.
Said Mrs Pritchard, Prep Council Coordinator "Thankfully, first aid training is soon to be part of the National Curriculum for PHSE. However we saw no reason to wait for such an important subject. We were keen to introduce the training now in answer to the interest and enthusiasm shown by all our Prep pupils who truly embraced the opportunity to learn these invaluable lifesaving skills."